It Wasn't Only Zero Period!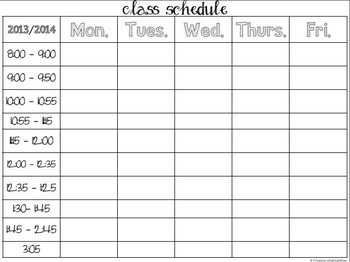 Cam High will soon adopt periods zero, seven, and eight as standard in a student's schedule in the 2019-2020 school year.
Students will now be required to arrive by 7:00 A.M. for period zero and will leave school at 5:00 P.M. after period eight. Cam High cites the increased desire for vocational studies expressed by students in their recent surveys, and believes that adding three periods to a standard schedule will help students take extracurriculars they might not have been able to take with a traditional one through six schedule.
"It's a great change. I really do think we are helping students achieve their best," said incoming Principal Susan Valentine. "We believe that this change will increase our student's motivation to perform in their primary classes, as well as explore possible career choices they might not know they had."
Student response to this change was overwhelmingly negative, as expected by the administration. "These kids don't realize what we're doing for them. It's groundbreaking. While some schools are considering lessening students interest by making school start later, we want to get our students going earlier, with more classes they can enjoy," said library technician Dakota Wang.
The student's primary concerns lie in the extra homework, less time to do homework, and lack of sleep. Alexei Therrea, junior, said "I barely get two hours of sleep a night. What am I supposed to do with three extra classes? Not sleep?" Alexei currently works on homework for 4 hours a night, and combined with her soccer practice, she usually starts homeworking around 9 P.M., and watches Netflix for 3 hours before actually starting her work. Me too, Alexei. Me too.
Some students, however, were excited by the change. Tristan Yttranis, sophomore, said "I can't wait to be able to take more classes! I'm already taking six APs and band, so 2 more will be a great experience!" Tristan was, unfortunately, alone in this belief. The Stinger polled every student at Cam High, and only one response was positive for including the periods aforementioned.
While this issue remains divisive of the student body and the administration, it is clear that the administration will maintain it's decision to adopt three extra classes as part of a standard schedule.
This story was written as a part of The Stinger's April Fools edition. Names, characters, places, events, locales, and incidents are either the products of the author's imagination or used in a fictitious manner. Any resemblance to actual persons, living or dead, or actual events is purely coincidental. No animals were harmed in the making of this story.