ACHS Set to Fire All Staff for Budget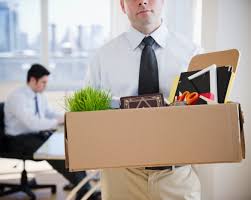 Due to substantial budget cuts, all of Cam High's staff is set to be released of their educational duties come April 2nd.
The recent move has been unanimously voted through the Annual Yearly OUHSD Money Scramble Meeting of the Year, otherwise known as AYOMSMY, for short. All 12 board members present to vote stifled guttural laughter as they approved the measure.
California Educational Leader, Dr. John Converse, was reached out for further comment on the controversial move, though only replied, "Lol." Any other attempts at additional questioning was met with slight variations of the initial reply.
Many Cam High students have been positive toward the decision, with junior, Collin Nikemann, commenting, "So no school?" After being presented the fact that he would still have to attend the usual school days as he has been the last three years, just without the staff, Nikemann said, "How the **** does that work?"
News of the decision was emailed to all staff early Saturday morning, with the announcement claiming hot-pink slips will be handed out Tuesday for non-tenured staff, and pastel pink slips for those with tenure. "We want to make some of our staff feels more discriminated against than others. In the end, you are all still fired, though", said the email from Dr. Converse.
SHCA School has opened their gates to any refugee staff members looking for work. "Our doors are open to any and all of those who need a place to stay", said Principal Adi Dasel. Settlement camps filled with tents and barrel fires have already begun forming in the school's cafeteria.
Despite the outreach program by Dasel, many staff members have begun waiting for Oxnard 8, the newest high school in the Oxnard Union district. Van Soffdawal, the soon-to-be former woodshop instructor, has set up a waiting area around the school's planned building site, "I ain't moving till the damned excavators start driving up." Soffdawal encourages fellow former staff to take up residence with him, saying, "Right now it's just me and my dog, Spork. Gets kinda lonely at night." Spork, contrary to the name, was very cute.
If you would like to help your favorite teachers and staff keep afloat during their time of joblessness, you may donate to Soffdawal's gofundme page, at www.gofundme/helpineedcash/.com
This story was written as a part of The Stinger's April Fools edition. Names, characters, places, events, locales, and incidents are either the products of the author's imagination or used in a fictitious manner. Any resemblance to actual persons, living or dead, or actual events is purely coincidental. No animals were harmed in the making of this story,