The College Admission Scandal: How it Pays to be Wealthy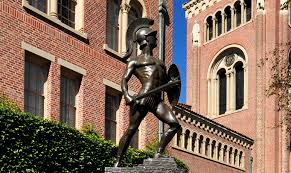 Eight universities, including Yale, the University of Southern California, and the University of California, Los Angeles were involved in a scandal in which parents paid their children's way into the schools or had them pose as sports recruits.
William "Rick" Singer, founder of the Edge College Career Network, aided over 800 clients, getting students into these elite schools by helping them cheat on SAT and ACT exams and faking athletic profiles to get them recruited on sports teams.
The Key Worldwide Foundation, run by Singer, gained a total of $25 million in "donations" from parents involved in his scheme. Over 50 people have been charged in the scandal so far, including actresses Lori Loughlin and Felicity Huffman. One bribe reached over $6 million.
Loughlin, known for her role as Aunt Becky on the ABC Sitcom Full House, and her husband, J. Mossimo Giannulli, paid over $500,000 in bribes to get their two daughters, Olivia Giannulli and Isabella Giannulli to pose as crew for the rowing team. Consequently, both Loughlin and her daughter have lost several brand deals with companies such as Hallmark and Sephora.
On Friday, March 29, 15 of the accused parents appeared in court, and if they are convicted will face up to 20 years in prison along with substantial fines.
Some of the schools involved have taken action to resolve the issues and prevent future scandals. USC started termination proceedings against a professor that was allegedly involved in the scheme. Additionally, faculty from the USC Annenberg School for Communication and Journalism pledged to "launch a collaborative student-faculty reporting initiative that would seek to discover the full facts of the recent admissions cheating case, as well as previous scandals, of equal or greater gravity."
USC faculty members are also asking to implement more transparency and accountability in the admissions system.