Fame on the smallest screen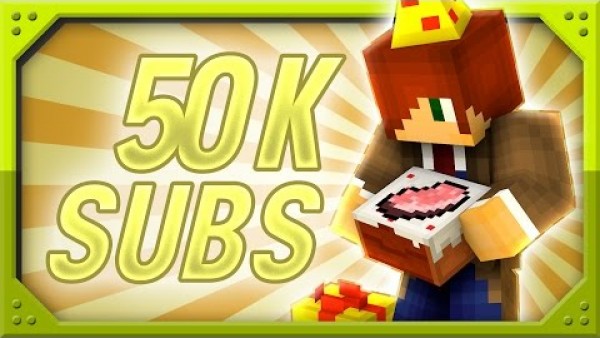 From running the field to running the camera, junior Rio Martinez already has already garnered tens of thousands of subscribers on his YouTube channel: theguyordie.
On the same day as his birthday, Jan. 20, his channel hit 50,000 subscribers after he spent over three years of countless hours and numerous sleepless nights making quality entertainment for his audience. His YouTube features Minecraft videos, editing/video making tutorials, Let's Play's (a video which documents a play-through of a video game, always including commentary by the gamer), and even graphic design videos.
"When I first started YouTube in May of 2011, I did it solely for fun," said Martinez. "Since then, that has only become more and more true, despite it becoming sort of a job".
Rio doesn't like to consider YouTube a job, instead he prefers to call it a "hobby that pays."
Take away the webcam and computer screen, and all that's left is a sixteen year old high schooler with three AP classes and an honors Pre-Calculus class, not to mention the fact that he also does Cross Country and Track all year long.
In addition to the multitude of hours he spends filming, editing, and planning his videos, he also runs his own graphic design company called TGODdesigns. The company has its own channel and store which you can find on his website. "I've learned an immense amount about business from starting my own company separate from YouTube," he said.
TGODdesigns has had over 1,500 clients, with the number of customers increasing on a daily basis. "Since it's founding in March of 2014, TGODdesigns has only grown," said Martinez. "I have worked with many individuals and learned just what it takes to run your own business."
His YouTube channel currently averages an increase of about 2,000 subscribers and over 229,000 views on his videos in a month. "I'm very proud of the progress that both TGODdesigns and my YouTube channel have made in the past year," he said. "I look forward to what the future will bring."
Part of what makes Martinez so unique is his ability to manage YouTube and his graphics store along with his sports and academics. With all of these responsibilities to manage he is still able to maintain an impressive 4.54 GPA.
"To this day, I keep a fortune cookie that says, 'Maintain your course and you will obtain your goal,' on my monitor," said Martinez. "It has been there ever since I began YouTube, and it has become my motto of sorts to strive in everything I do."
View Comments(1)