Nabil Huening: The Man of Many Languages
Forty-year-old Brazilian native Nabil Huening immigrated to America at the age of four only to leave for one of the biggest countries in the world, China, at age 17.
Ms. Martha Garcia, French teacher, invited Huening to her class in order for her students to hear his story and ask him questions for the 15 to 30 minutes they had with him. He also visited the Mandarin-Chinese classes for a few periods and played a song for them.
After leaving his home in Texas after high school, Huening was given a plane ticket to Hong Kong and learned Chinese. "Because I was young, I learned it pretty fast," said Huening.
In addition to Mandarin-Chinese, he is also fluent in English, Portuguese, and Korean.
"[I invited him] to show students how you can take a foreign language and stay with it," said Ms. Garcia. "He's a good example of someone who's traveled abroad, studied aboard, worked abroad, and been very successful."
During his time studying at China's Beijing Foreign Studies University, Huening auditioned with the nearby Beijing Television Station. "They auditioned me for The Arts of Our Land Competition," he said, referring to a singing competition that kick-started his career.
After that success, multiple opportunities were provided by agents for Huening, paving the pathway for his vocation as an entertainer. "Once you're in, people kind of see you, and after a while, you don't even need to audition," said Huening. "As long as you don't change your phone number, people can get a hold of you."
Since then, Huening has been living in China on and off for twenty years. He has acted in spring festival shows and on-stage TV performances, as well as singing for a variety of shows and appearing in Broadway-esque productions. "Mainly I was on these TV series things that would go to twenty or forty episodes in different provinces throughout the country," said Huening.
However, his impact in China has not been limited to the entertainment industry. Huening has helped bring over English teachers to the mainland, on top of teaching English himself.
His work in education and entertainment has culminated in his recognition as Baidu.com's 2005 fifth influential foreigner in Beijing.
Huening believes he has an effect on the lives of Chinese students by going to summer camps and talking at universities such as Bejing University. "I felt like I had some notary and affected people," he said.
Overall, he has felt nothing but a sense of belonging. "I felt like I had a place," said Huening. "I felt like I was part of something, part of their society."
Huening is currently living in Ventura, California and plans to teach Chinese. He will also be playing in the 2015 Chinese New Year: Year of the Ram festival at the Camarillo Library on Feb. 21.
Leave a Comment
About the Contributor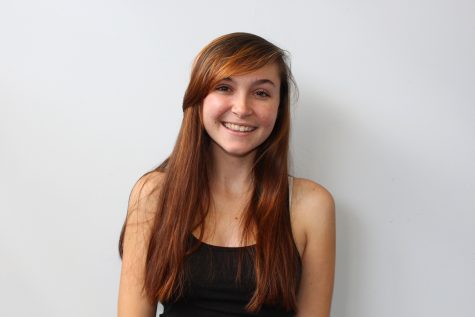 Keira Witham, Sports Editor
Hi I'm Keira Witham, I am a senior at Cam High and this year's Stinger Sports Editor. Writing is my love along with psychology and child development. I...