Welcome to the Masquerade Ball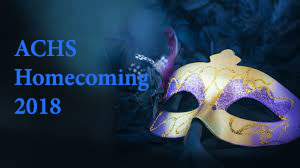 Cam High's ASB hosted the annual Homecoming Dance on Sept. 29 behind the gym. According to ASB, 1,307 students attended, which is a record-breaking number.
The homecoming theme this year was Masquerade Ball, which was decided upon last year by members of ASB. Decorations consisted of masks, streamers, balloons, a smoke machine, and laser lights, etc. "The decorations were my favorite part of this year's homecoming, they were really cool, especially the [decorations] in the gym." said junior, Ryan Jones.
A photo booth and chocolate fountains were placed inside the gym, and students could use both for no additional fee. The chocolate fountains were a new addition as students had to pay for refreshments at last year's homecoming dance. Many students liked the chocolate fountain and ASB is taking the student body's opinion into account.
"I heard the chocolate fountain rocked and I will definitely keep those things in mind for next year," said Ms. Lori Pristera, ASB advisor.
Other changes included the mandatory breathalyzer test for students as they entered the dance, which was implemented due to behavior problems in previous years.
"Last year at the dance there were many drunk students. There were situations after the dance where there was throw-up all over the upper parking lot and trash cans, and that is unacceptable at a high school dance. It is a safety issue," said Pristera. From now on, all students will be breathalyzed at every school dance.
ASB also hired five chaperones from Franklin Global Security Inc. to keep students safe as well as to ensure responsible behavior. "What they do after the dance is not my business, but when they are under my care they will be sober and can have just as good a time," said Pristera.
Anushka Pandya, a senior, said, "Overall homecoming was great, but the first part was slow because of the repetition of the music during the first half."
However, ASB later explained that there were technical difficulties that led to the music issue.
"Music was not the best this year and there were reasons why. The DJ reached out two weeks prior, and [the creation of the playlist] was delegated to people… in ASB but that did not get done, so we asked him to use the playlist from the neon dance, but the neon dance was two hours and homecoming was four hours," said Pristera.
ASB also had a slight issue with the dance floor, which was meant to be larger but had to remain the same size due to ASB's budget.
"There are always good and bad [aspects]…Next year we will just have to up it again, up our game again, and have some things that will make everyone's night more enjoyable," said Pristera.