Cam High Student Posts Disturbing Video, Receives Enormous Backlash
A teen affiliated with Cam High has been cited and given a misdemeanor charge for animal cruelty after he and several other teens posted a series of videos on Snapchat depicting the death of a mouse he had purchased that day.
The Stinger will not release nor mention the name of the suspect, as he is a minor.
Three boys purchased a mouse from a Camarillo Petco store and recorded a 45-second-video of them playing catch with the animal, then slamming the mouse onto concrete and declaring it's death. In the video, the boys can be heard laughing and joking about the deed. One of the boys with the suspect also attends Cam High, according to other students at the high school.
The original video was screen recorded and posted to Twitter by a Cam High student on April 14. The video was also uploaded to several other social media sites, but has been removed from Facebook and Snapchat. However, the video on Twitter remains accessible to the general public. Currently, the video has been shared 412 times and has more than 72,400 views.
Principal Dr. Kim Stephenson was notified of the post by multiple students and now has copies of the video in her possession. Stephenson said that disciplinary measures are being taken. "We are working with families and law enforcement on appropriate measures to prevent such behavior in the future and keep everyone safe," said Stephenson in an e-mail to the Stinger.
According to the Camarillo Acorn, the teen is being referred to the Ventura County district attorney's office, awaiting a decision of whether or not they will press charges against him. California laws state that a misdemeanor in animal cruelty can result in a fine up to $20,000 and one year in county jail according to ABC10, a Sacramento news outlet.
Due to the multiple negative generalizations being made against Cam High on Twitter, staff and administrators are concerned about the image of Cam High being tarnished. The student, who was the first to post the video, captioned it "I hate Camarillo kids."
"I think that the actions are more reflective of the image of the participants. I don't think that someone's actions should reflect upon the whole entire school or community. I think what is more reflective of our image is the community factor, that many people were outraged and upset enough to reach out to an adult about it. That, to me, is the image that Cam High needs to leave with on this particular incident," said Ms. Lori Pristera, ASB Director and teacher at Cam High.
View Comments (1)
About the Writer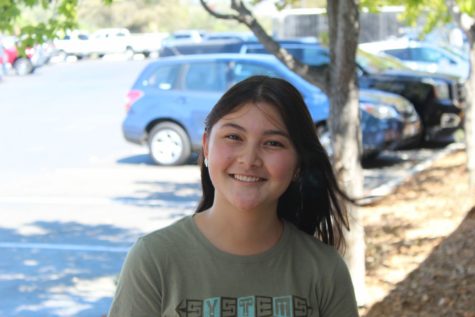 Marcella Barneclo, Editor in Chief
Hello, my name is Marcella and I am a senior here at Cam High. As this year's Editor in Chief of the Stinger, I'd like to welcome you to our site. I'm...