5.3 Earthquake hits Ventura County
A magnitude 5.3 earthquake hit Southern California yesterday, April 5.
The temblor began Thursday afternoon at 12:29 p.m. lasting approximately 10 seconds.
USGS recorded that the quake epicenter was 35.4 miles southwest of Channel Islands Beach and 41 miles southwest of Ventura. The preliminary depth was 10.4 miles beneath the Pacific Ocean.
The earthquake initiated 2643 reports from the public, but according to law enforcement and fire agencies, there were no immediate damage reports. The NOAA announced no tsunami danger.
According to KTLA tremors were felt from San Luis Obispo to as far as north as San Clemente California and Bakersfield.
The Los Angeles County Fire Department went into "earthquake mode." According to The Orange County Register (OCR), "Los Angeles city fire fighters from all 106 of the agency's stations were fanning out across the city to survey any damage from the quake."
Cam High's Biology teacher Shannon Klemann said, "I was just standing here with a student when I saw the board shaking and jokingly I said " 'What's happening? Is it an earthquake?' And then it turned out 10 minutes later someone reported there was actually an earthquake."
This is the first earthquake of such a high magnitude Southern Calfornia has experienced in a few years.
Visit VCreadysetgo.org to be prepared in Ventura County.
Leave a Comment
About the Writer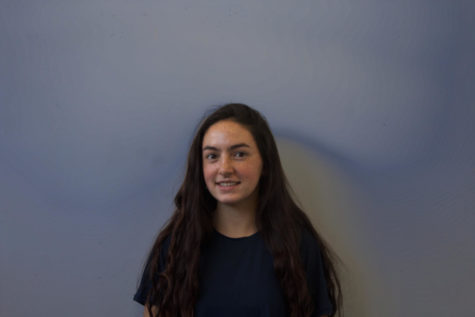 Catherine Wolfe, Staff Writer
Hey, I'm Catherine (Cat for short). I'm from Colorado but I grew up in Camarillo after that my family moved around out of state a couple of times and ended...