One Killed and Another Injured in an Attempted Murder-Suicide
On Saturday afternoon, patrons rushed towards exits and to find cover as multiple gunshots were fired in Ventura County at the Oaks Shopping Center — one woman was killed and a man injured in what is being labeled an attempted murder-suicide attempt.
The Sheriff's Department received a call at around 2:15 p.m, reporting that shots had been fired within the Paper Source store in the Oaks Shopping Center. Police responded and arrived at the scene armed with rifles.
The victim of the shooting was identified as a 30-year-old female from Thousand Oaks, employed at the Paper Source store. She was specifically targeted by a 33-year-old man, her former husband from Los Angeles.
Surveillance shows the shooter entered the store quickly, searching for his ex-wife. He began to argue with her, but it quickly escalated and he opened fire. The suspect turned the gun on himself (after shooting the victim), inflicting life-threatening injuries. He was transported to a local hospital via ambulance and he currently remains in critical condition.
A handgun was recovered at the scene and it is unknown if the shooter had a past of criminal activity. According to the Ventura County Sherrif's Department, the victim and the shooter are divorced and share children. Police are withholding the release of identities until families are notified.
Employees within the mall had been prepared for a situation involving a shooter and many sprang into action at the sound of gunshots. Store employees rushed to close and lock front doors, ushering shoppers to storage rooms for cover, but many patrons ran towards emergency exits and fled the scene. Some families were separated in the chaotic rush towards emergency exits.
Exactly a week prior to this shooting, a gun was discharged at Glendale Galleria — a three-story shopping mall located in Glendale, California — as a security guard tried to stop three suspects from robbing a jewelry store within the mall. At the sound of gunshots, patrons ran towards exits, alarmed and fearful that an active shooter was on site.
At the Oaks Shopping Center, Police closed off the outdoor or open-air portion of the mall, surrounding Paper Source, for the ongoing investigation. However, the rest of the mall was reopened to the public Saturday evening and many remained unaware that a shooting had occurred only hours beforehand.
Leave a Comment
About the Contributor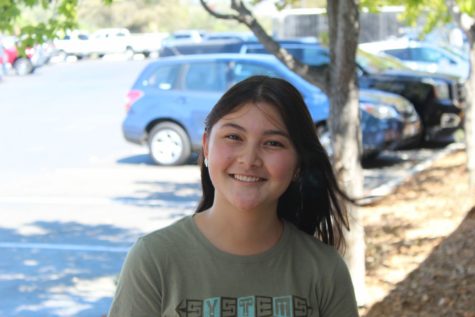 Marcella Barneclo, Editor in Chief
Hello, my name is Marcella and I am a senior here at Cam High. As this year's Editor in Chief of the Stinger, I'd like to welcome you to our site. I'm...