Spring-ing into the New Sports Season
[slideshow_deploy id='66802′]
Cam High's ASB organized this year's spring sports rally on Friday March 9, 2018. The rally began with Mr. Dennis Riedmiller trying to raise each individual classes' morale by shouting "20" and having each class respond with the last two numbers of their graduation year. This quickly became a competition between the four grades, and the class of 2018 ultimately won.
Following this, Cam High's stunt team preformed a sample piece from their competition routines, and the senior and junior members of the Powder Puff teams were announced. The all-boy cheer team, created to cheer for those partaking in Powder Puff, went to the floor and preformed a routine assisted by two girls from the stunt team. A short three possession game between the junior girls and senior girls was played after the performances, and the game ended in a tie: zero to zero.
At the end of the rally, it was announced that the senior class had raised $525, surpassing their goal of $500 which, prior to the rally, Mr. Matthew Doyle promised the senior class that if they raised at least $500, he would shave his head. As Mr. Bryan Staples prepared to shave Doyle's head, Doyle attempted to run away from the rally. He was caught and brought back to a chair in the middle of the gym, and the rally ended with Doyle having his head shaved.
Leave a Comment
About the Writer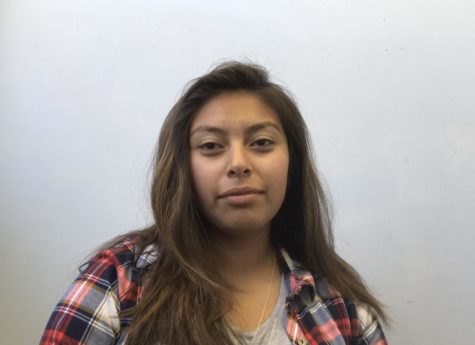 Jasmine Plascencia, Managing Editor
Hey! I'm so excited for my senior year, I'm the managing editor and this is my third year in the Stinger. Make sure to check out some stories while here.