Mock Trial Team Competes in Finals for the Third Year in a Row
Cam High's Mock Trial team makes it to finals for the third year in a row in the annual Ventura County Mock Trial competition.
The competition began last Monday, Feb. 26 at the Ventura County Courthouse with two teams from Cam High, distinguished as "Blue" and "Silver." Mr. Shawn Near coached the two teams and 34 other teams from around the county participated in the competition. Team "silver" placed 17 out of 34 and "blue" advanced to finals, competing against Oak Park for third place.
Results were released on Monday, March 5 at the Mock Trial Awards at the Oxnard Performing Arts Center, revealing that Cam High placed third over all among 34 teams. 
At Awards Night, members of Cam High's team received sixteen awards. Additionally, the county is changing the Team Spirit Award to the "George Hultman Team Spirit Award" in honor of George Hultman, who retired this year. He has been Cam High's attorney coach and team leader for twenty-nine years.
Individual award winners on both teams included:
1st Place best Bailiff – Bella Pantoja
1st Place best Prosecution Witness (Detective) – Mia Nagel
1st Place best Prosecution Witness (Bonderman) – Adam Sanderson
1st Place best Prosecution Attorney – Bella Pantoja
2nd Place best Clerk – Joseph Crosby
2nd Place best Defense Witness (Defendant) – Mandie Chisholm
2nd Place best Prosecution Pre-trial Attorney – Jack Cadenhead
2nd Place best Defense Attorney – Joseph Crosby
3rd Place best Prosecution witness (Detective) – Try Soria
3rd Place best Prosecution Witness (Expert) – Jake Pineuleas
3rd Place best Defense Witness (Expert) –  Juliana Renteria
3rd Place best Defense Witness (Expert) – Benjamin Lee
3rd Place best Prosecution Attorney – Ian Lattimer
3rd Place Best Prosecution Pre-trial Attorney – Jessica Yuan
3rd Place Best Defense Pre-trial Attorney – Haley Jeffers
Joseph Crosby and Katie Oliver were voted team MVP's by their teammates.
Mock Trial is a club that simulates imitation court cases, ranging from theft to first degree murder. Cam High's team has was established in 1987 and has competed every year since then.
Every year's case differs in some way. This year's case was called the People Vs. Davidson. The case revolves around a fictional town called Acorn, California. Casey Davidson is being faced with the charges of first degree murder for the death of Alex Thompson. 
New faces dotted this year's team as last year's graduating seniors made up the majority of the 2017 team. Kylie Sherman, sophomore, a first year participant and witness, said "In the beginning, I actually had no interest and then my friends influenced me. We're like a family…. Mock Trial is a home away from home." Others have been members of the team for three or four years, like Mandie Chisolm, junior, who said "Because I'm one of the oldest, I can't rely on other people and I get to motivate the freshmen and sophomores on the team."
"A lot of people think Mock Trial is just arguing and memorizing but there is so much more to it because there are so many thing that happen on the spot. You have to be able to speak on the spot, think on the spot, respond to being objected on the spot. But you are always going to be prepared, you have prepared five months for this and it all pays off," said Puja Malyala, sophomore and prosecuting attorney.
The Mock Trial team prepares for competition for five to six months. The preparation is a mixture of practices after school and on the weekends for hours at a time. Members work on performance, memorization, and speaking in a courtroom atmosphere. Joseph Crosby, sophomore, said "I tend to prioritize Mock Trial over the weekends. I really want to be a lawyer and it is teaching me things that I wouldn't learn until Law School."
The team found out they made it to finals Wednesday night. Mandie Chisholm, junior, said "I started crying, we were freaking out and screaming. You could see the look of pure joy on our faces."
Before hearing the results, Rebekkah Chapman, junior, said, "I'm really excited for the results and I'm so proud of our varsity team for making it this far." 
Leave a Comment
About the Writer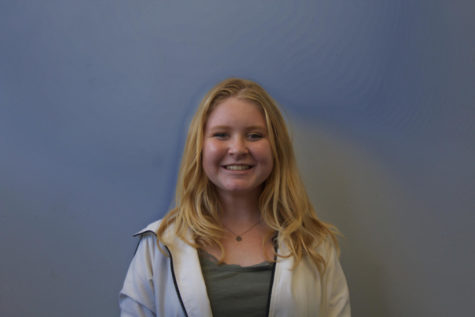 Shaeley Hicks, Staff Writer
Hi, my name is Shaeley! I'm a published author who enjoys hiking on the weekends, reading my Aries horoscope every morning, and late night trips to Taco...