Broke-ing News: Will the Class of 2018 Raise Enough Money for Senior Activities?
Cam High's senior class of 2018 will not be able to afford the usual amenities provided at prom, senior activities, and graduation according to ASB adviser Ms. Lori Pristera, who informed the entire senior class in an assembly on Jan. 31.
The senior class has $3,600 in their account, according to Pristera and Principal Dr. Kim Stephenson. If the senior class does not raise enough money through the fundraisers planned in February, March, and April, senior activities will see significant budget cuts. Prom will likely remain unchanged as money made from ticket sales pay for the $56,000 cost of the venue, DJ, catering and decorations. 
The graduation ceremony held each year on the football field requires a number of expensive items including ramps, a stage, chairs, and a sound system, all of which the district does not pay for. Additionally, a Jumbo-tron costing $7000 and eight confetti cannons costing $1900 are also the senior class's responsibility. Last year's video director, confetti blasters, arches, draping and back-drop, audio mixing and sound system, the memories montage cost a total of $8,743.80, according to Pristera.
The money drought will also possibly cause a number of cuts to senior activities, an annual event that occurs close to the end of each school year. Unless funds are raised, food will not be offered and neither will the usual jolly jumps and set-up on the field.
ASB, the senior class cabinet, senior class treasurer, Kellie Farrell, and Mrs. Tammy Boyle, the ASB bookkeeper, have all known since last year that the senior class was low on funds. No announcement was made publicly, however, until the assembly late last month.
"We have let some people know [about the status of the budget]," said Farrell. "The people in ASB are all aware that we don't have that much money and each of our friends know, so the word kind of spread. The people we obviously didn't talk to probably weren't aware of it, so that's why we held the assembly because we wanted to make sure the entire senior class knew," said Farrell.
Some seniors are frustrated that communication between the student body and the class cabinet has not been ideal, as many are unaware of when fundraisers are taking place. "The senior class cabinet has admitted that they needed to get the word out better [about the dates of fundraisers]. They are on Twitter, but if you don't follow them on Twitter [students won't be alerted]," said Pristera.
"I would definitely go [to the fundraisers], but they need to be advertised a bit better with more posters and more announcements," said senior, Rebeckah Guevara. "Just overall, not everyone has social media and they need to take that into consideration. I feel like they post a lot of their big announcements on social media and I hadn't heard of the fundraisers before [because of this]."
Previous classes have also had trouble in meeting the high prices necessary to pay for the events in senior year. The senior class of 2017 struggled to reach their goal until the Powder Puff fundraiser was hosted, but even then, some activities were cut. By Feb. 2, 2017, last years senior class had $11,100.16 in their account.
Senior class cabinet believed they too would make up the short fall. "We've known since the end of junior year [that our funds were lacking]," said senior class secretary Abby De La Merced. "However, the class of 2017's budget closely matched ours in terms of numbers up until now so we expected our funds to go up through events and fundraisers we have held this year."
But now that it is spring semester, most seniors are having to think about a number of different costs that may prevent them from spending on fundraising activities. "I think [seniors] are spread pretty thin right now because it's the last semester of senior year so college apps are expensive and then AP tests are expensive. Asking for large amounts at this point in the year is kind of unrealistic when you consider everything," said senior Elyse Scalia.
"Our class has dealt with a lot of things [throughout] the year. From the gown 'incident', Thomas Fire, and [now] the financial [problems]. I think right now [the senior class needs] to sit down and get our heads cleared up," said senior Anna Lim.
View Comments (3)
About the Contributor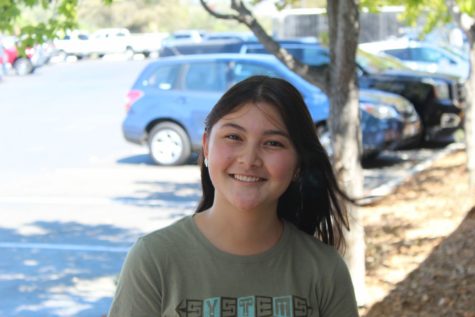 Marcella Barneclo, Editor in Chief
Hello, my name is Marcella and I am a senior here at Cam High. As this year's Editor in Chief of the Stinger, I'd like to welcome you to our site. I'm...