OUHSD May Have to Provide Graduation Gowns to All Seniors for Free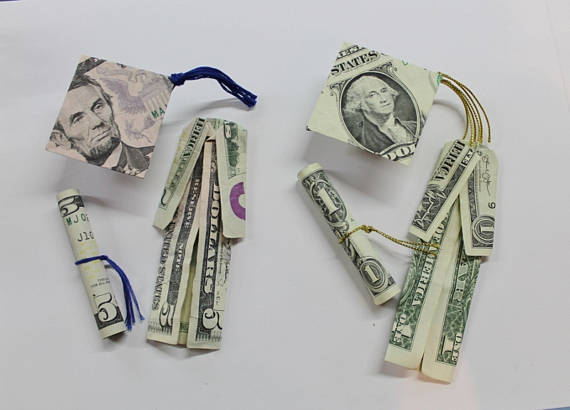 The Amended Fiscal Management Advisory 17-01, published July 28, 2017 on the California Department of Education's website, is a document describing permissible and impermissible student fees for school districts within California.
The document states that, "A school district cannot require students to purchase or pay for a cap and gown if wearing a cap and gown is a condition of participation in a graduation ceremony… No student should be required to self-identify as indigent in order to receive a cap and gown from the district."
Because Cam High's graduation ceremony requires students to have a cap and gown to participate in graduation, the Oxnard Union High School District (OUHSD) must supply caps and gowns free of charge for seniors, regardless of the students' financial statuses, according to the document. 
 A survey conducted by The Stinger revealed that many Cam High seniors are under the impression that the only way they would be able to receive a cap and gown to attend graduation is by purchasing one at a minimum of $55, unless they have financial hardships or a hand-me-down from a sibling.
"Normally [giving out caps and gowns] are based on need assessment, so for kids who couldn't afford a gown, we would provide [one]," said Dr. Penelope DeLeon, OUHSD Superintendent.
Dr. Kim Stephenson, Cam High's principal, agreed with DeLeon's sentiments, explaining that loaning out gowns to students is typically on a case-by-case basis. "Up to this point there has never been enough people [requesting to rent gowns] to have a policy [in place]," said Stephenson.
Jostens' representative for Cam High, Mr. John Zavala, said, "While OUHSD does not have a [cap and gown] rental program, I know Conejo Valley Unified School District (CVUSD) does. The district gives students the option to purchase or rent caps and gowns and pays for the rentals."
Shannon Snyder, the Administrative Assistant at CVUSD, confirmed the loaner program.
"Jostens hands out packets and inside that packet are the two options: one option to purchase and one option to loan," said Snyder. "[Students] just have to fill out the paperwork for the loaner if they're going to do a loaner… and turn that in."
Snyder confirmed that there were no qualifications to receive a loaner, and if students opt for a rental cap and gown, they must turn everything back in to their school's front office after graduation in order to get their diploma.
"They can take pictures with their families [after graduation] and then they… bring back their cap, gown, tassel, and stole. If they want to keep something, like the tassel, then they can pay at that point," said Snyder.
Newbury Park High School (NPHS), a school within the CVUSD, offers the loaner program. When asked why they had a loaner program, Mr. Steve Lepire, NPHS' principal, said, "It's kind of like anything. For example, uniforms for athletic contests. We supply the uniforms, you're not required to pay for them."
DeLeon voiced her possible consideration of not requiring gowns for future years. "We've never had anybody ask [about a loaner program], so… we would have to consider it. Maybe we would just say that you— if you didn't want to wear [a gown], you didn't have to wear one."
According to Stephenson, OUHSD had previously discussed the idea of a loaner program.
"We talked about starting to collect loaners a couple years ago, but it wasn't a big priority. We had always been able to provide gowns to the students who needed them. If [the demand] grows and it becomes an issue, we'll have to make a plan. I don't know if we could afford loaners," said Stephenson.
View Comments (3)
About the Writer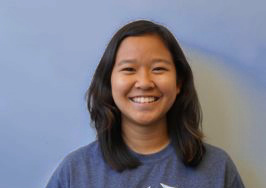 Kaylie Chen, Video Editor
Hello! My name is Kaylie Chen and I'm currently a senior at Cam High. I love reading, listening to music, and watching YouTube videos and shows on Netflix....