Golden Activism 2018
This year's Golden Globes, held on Jan. 7, were not only about award recipients, but also about activism.
Actors, actresses, and directors showed their support for the campaign Time's Up by sporting black attire and expressing their encouragement of the #MeToo movement. Located in the Beverley Hilton dining hall, attendees appeared unified under a sea of black.
Time's Up is a movement that fights to bring awareness for sexual harassment. Over the last few months, the organization garnered over $15 million in proceeds. These funds provide subsidized legal support to those who have experienced sexual harassment, assault, or abuse in the workplace, according to the Time's Up Now website.
Many proud supporters of this movement were in the audience, including actresses Laura Dern and Emma Stone, and activist Monica Ramirez.
Dern said, "May we teach our children that speaking out without the fear of retribution is our culture's new north star." Dern was adorned in a long black dress, showing her support like those around her.
Despite the focus on the movement, the awards went on. Top winners were Big Little Lies and Three Billboards Outside Ebbing, Missouri.
Other winners include Allison Janney for I, Tonya, Gary Oldman for Darkest Hour, and Sterling K. Brown for This is Us.  Lady Bird won Best Motion Picture — Musical or Comedy and Coco received the award for Best Motion Picture — Animated.
This year's most widely discussed win was the Cecil B. DeMille award which went to Oprah Winfrey, the first black woman to be honored. The Cecil B. DeMille award is selected by the Hollywood Foreign Press Association. The recipient is chosen for making impactful attributions to the world of film.
Oprah's acceptance speech raised a major question: will Oprah run for president of the United States in 2020? Oprah got a standing ovation when she said these words, "I want all the girls watching here to know that a new day is on the horizon!" The speech was extremely powerful, capturing the prevalent themes of women and change.
This years Golden Globes was a powerful award show that made it clear that time's up for sexual assault.
Leave a Comment
About the Writer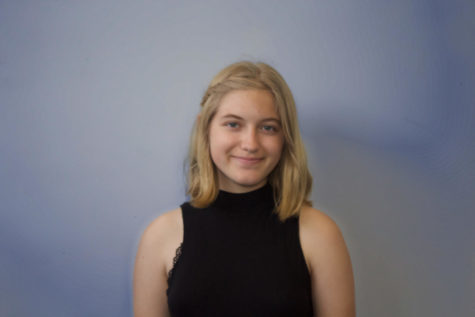 Karli Douthett, Staff Writer
Hi my name is Karli Douthett and I'm a freshman at Cam High. You can find me watching movies, making my own films, or on the beach. One thing I love...