Scorps Spotlight 22: Ryan Berejikian
Ryan Berejikian, junior at Cam High and entrepreneur, balances his high school courses while managing his company BOW Investments (Berejikian Online/Website Investments). BOW Investments is a successful online business that focuses on purchasing sustainable websites to improve and later resell for a higher profit.
In the seventh grade, Berejikian became engrossed in all aspects of business, collecting as much information possible for a young teen. At first, he was unsure what section of business he wanted to dive into. With the guidance of after school classes and a couple summer courses, Berejikian soon discovered venture capitalism (where wealthy investors invest their capital in businesses with long-term growth perspective). This, in turn, led Berejikian to the 250,000,000 dollar market of website flipping, according to BOW Investments.
"At the beginning of [my] sophomore year, I finally came across the idea that I can invest in websites and basically do the same thing [as venture capitalism], but for significantly less money and from there I started to learn the market…" said Berejikian.
To launch BOW Investments that same year, Berejikian used funds that he had saved solely for the purpose of investing. He had planned and carried out his company's startup independently with no assistance from friends, family or outside sources, including investors. "The great thing about it was I was able to personally fund it because it wasn't [an expensive business] to start," said Berejikian.
The first few months were a learning experience for Berejikian, as he had no prior knowledge of website flipping and needed to gain enough funds to ensure the continuation of the company. He grappled with the basics of transferring websites, hosting, coding, and how to increase the price of websites. "It was definitely slow [start trying] to get on my feet," said Berejikian.
At school, Berejikian remains focused and is always prepared for class. He never lets his company affect his grades or school life. He participates in cross country and is a role model for lowerclassmen on the team. "Whatever goals that he has in his sights, he will prove to continually aim for them. He is one for action and finding progress [while] somehow always [being] so thoughtful in his deeds. I have great respect for him in his ability to do all this while still overwhelmingly shining as an individual. I am glad to know him," said Trevor Lopez, sophomore and fellow teammate.
Berejikian carefully regulates time for his company and school, but on days when he has an overload of homework and projects, school comes first. To keep BOW Investments running successfully, Berejikian dedicates an average of three hours a night to his business and sacrifices sleep to keep working.
"[In class], he always did his work and was creative. [Berejikian] did everything asked of him and he did it well, [continually] paying attention and getting his work done… He never seemed frantic or rushed. Nothing was ever getting him down or [causing him to be] frazzled. He seemed on top of things and prepared," said Mr. Jeff Jackson, who taught Berejikian in his sophomore year and often works with him for Future Business Leaders of America, which Berejikian founded at Cam High.
As the company grew, Berejikian began to donate money to clubs at Cam High and hire people around the globe to work for BOW Investments. In the past, BOW Investments has donated to National Honors Society, Red Cross, and Future Business Leaders of America. Donations also went to a local transitional living center called RAIN Communities, Inc. that provides housing, meals, assistance in proper employment, etc. throughout Ventura County.
As the company gains more momentum and expands, Berejikian plans to do what many other website flipping companies have not yet done by establishing a self-sufficient loop that will run with little work necessary besides programming. "I have big plans for it, very big plans," said Berejikian.
View Comments(1)
About the Writer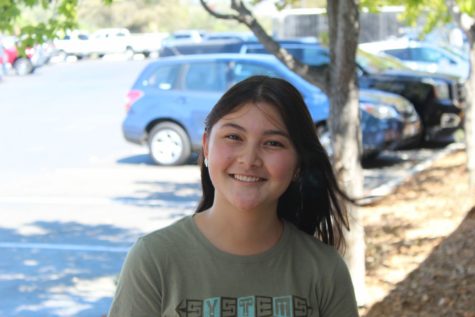 Marcella Barneclo, Editor in Chief
Hello, my name is Marcella and I am a senior here at Cam High. As this year's Editor in Chief of the Stinger, I'd like to welcome you to our site. I'm...