Lighting the Way to the Holiday Season
Residents of Camarillo gathered around a brightly lit stage — assembled earlier that morning on Dec. 1 — as Cam High's brass quintet performed festive tunes. Fake snow gently floated down onto smiling faces as kids dashed to and fro. Then, with a traditional countdown from Camarillo's current mayor, Jan McDonald, the towering tree in Dizdar Park lit up and cheers of joy arose.
The annual event began at 5:00 p.m. and featured live performances until 7:00 p.m. Cam High's brass quintet was the first to perform, the musicians donned Santa hats and had holiday lights wrapped around their instruments. Following Cam's performance was the Saint Mary Magdalen Choir and Camarillo Alliance Dance group before the tree lighting.
"It felt great to perform in front of a lot of people who were happy to hear us and happy to be here. [The performance] was just a great experience overall. [It was also] really nice to see that a lot of people in the community gathered here, not to only listen to us, but just to be apart of [this event]," said trumpet player and Cam High sophomore, Alex Askar.
Once the tree was lit Santa Claus made a surprise visit to the park. Children were able to take pictures with him and receive a free ornament from Cavalia, the equestrian show located on the outskirts of Camarillo. Families also enjoyed a walk down Ventura Boulevard where the Art Center covered their front lawn with real snow, providing refreshments and snacks.   
"It's a great family event," said Camarillo resident and attendee, Adriana Huiza. "[With the] celebration of the tree lighting, children [get] to see Santa, [are given] a bunch of goodies, and just the whole experience with the family is great."
Throughout the years small details to the festivities have been altered. Previously, horse drawn carriages were offered and the faux snow was not yet brought about.
"They didn't have this sort of setup back when our kids were [performing]; what they would do is like a Charlie Brown Christmas,"  said long time resident, Steve Donnelly. "They would play around the tree right before lighting it. [The snow and the stage] are new [to me, as I] haven't seen [them] before." 
The tree is lit every night and will continue to be until the end of December and the holiday season.
View Comments (1)
About the Contributors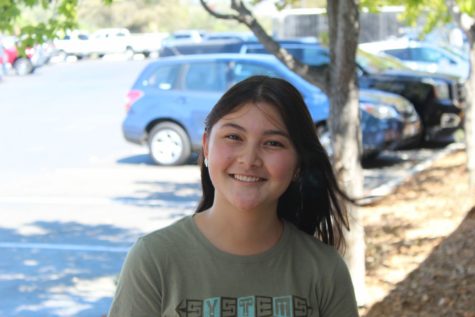 Marcella Barneclo, Editor in Chief
Hello, my name is Marcella and I am a senior here at Cam High. As this year's Editor in Chief of the Stinger, I'd like to welcome you to our site. I'm...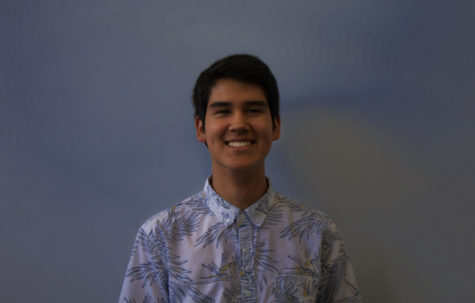 Esteban Reyes, Staff Writer
Hi! My name is Esteban, and I'm a senior. This is my first year on the Stinger Staff. In my free time, I love to play violin, flute and take pictures....