Keeping Cam High Drug-Free
The annual Cam High Red Ribbon Week kicked off on Monday, Oct. 23 and came to a close on the 27th. Throughout the week, lunch festivities, competitions, and drug-free slogans united the student body and acknowledged the issue of drug use among high school students.  
Cam High's Peer Resources class organized all the activities and events. Dedicating weeks prior to Red Ribbon Week to gathering and creating the materials needed for the activities during the week. The Peer Resources students broke up into groups, each of them taking on different responsibilities to manage the affairs of Red Ribbon Week efficiently.
Oct. 23– Posters promoting a drug-free lifestyle were hung around Cam High over the weekend and greeted students Monday morning. Some students attended class in comfortable pajamas to offer their support in "Waking up Drug Free." A lunch activity was planned but canceled due to the impromptu heat day. However, the door decorating contest begun and all homeroom classes were invited to participate.
Oct. 24– An award was given to the homeroom class that had the most students dressed in camouflage, representing students "Joining in the Fight Against Drugs." Mr. Victor Palazuelos' class won first place and each individual student in his class received a gift certificate to MO's Frozen Yogurt.
Oct. 25– Although school ended at 12:22 P.M. (causing lunchtime activities to be removed from the schedule), students still wore red for the theme of the day.
Dress days have always been popular in past events and the number of students participating increased during the week. "There is always the possibility that someone may see my strange outfit and choose to wear one themselves," said Frankie Newton, junior.
Oct. 26– The "I Pledge to be Drug Free" poster was moved directly outside the College and Career Center (C4) during lunch. Students who signed had a choice of key-chains, candy, water, or pencils donated from local businesses and purchased online. Members of Peer Resources greeted students and encouraged them to sign the poster. 
The theme of the day was "Stand up Against Drugs." Both students and teachers wore superhero costumes.
Oct. 27– "Too Bright for Drugs" assigned grade levels neon colors: freshman wore green, sophomores wore orange, juniors wore pink, and seniors wore yellow.
The weekly Cam High Connect announcements declared the winners of the door decorating contest, which were Ms. Nicole Pinedo's class (first) and Ms. Abigail Santana's class (second). First place won Burger Barn breakfast burritos and second place will receive Krispy Kreme donuts.
During fourth period, guest speaker John Prangenberg from the Drug Enforcement Administration (DEA) spoke to students in the gym. Prangenberg discussed the dangers of using drugs by explaining the effects they had physically and mentally. "[The speech] was a very informative. I think it helped me understand the negative effects of drugs a little better and why [students] should stay away from them," said Tiffany Pak, sophmore.
Later that night, Cam High's varsity and JV football teams headed to Westlake to face off against the Westlake Warriors. Both the varsity and JV team were defeated. Cam High's JV lost 7-14 and varsity 19-23.
View Comments (1)
About the Writer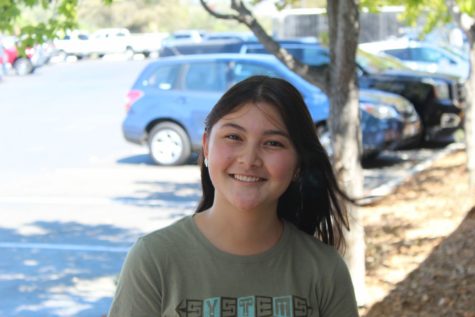 Marcella Barneclo, Editor in Chief
Hello, my name is Marcella and I am a senior here at Cam High. As this year's Editor in Chief of the Stinger, I'd like to welcome you to our site. I'm...