Eagles soar, Scorps eat dust
Cam High's girls varsity soccer lost their opening game in the Coastal Canyon League versus Oak Park on Thursday.
After an unclear pre-season filled with six wins and four losses, spectators were unsure what the outcome of the opening game for girls soccer would be. The answer wasn't long in coming as the girls were unable to defeat Oak Park, losing 5 to 3.
Seven minutes into the game, Cam High broke the tension with a goal by Jordan Centineo, freshman. Just two minutes later the Oak Park Eagles returned a goal of their own to tie.
Within the next minute, the Eagles scored another goal, gaining the lead with one point. "We almost always return a goal," said senior co-captain, Sierra Snaidman. Keeping up with the quick pace of the match, Jackie Fiacco, junior, scored another goal to tie up the score 2-2.
Oak Park was the last to make a goal after 33 minutes of playing and ended the first half with a lead of 3-2.
With seventeen minutes left in the game, Cam High sophomore Daniella Helsdon scored the first goal of the second half, tying the game once again with the score 3-3.
Oak Park came back to break the tie and took advantage of Cam High's lack of communication and scored another goal with only three and a half minutes left in the game.
"We needed to play more cohesively," said girls varsity soccer coach of fifteen years Ms. Chris Lawler. "We weren't working together."
In the last ten seconds of the game, Oak Park scored the final goal, ending the game 5-3.
"I feel like we could have brought more intensity, but I think we did well," said senior co-captain Sophie Bales in response to the loss.
"We are practicing, practicing, practicing routine, touches of the ball, and quickness. Our main word for this season is intensity," said Lawler.
The girls varsity soccer team plays Royal High School tomorrow at 5 P.M. "We should have beaten Oak Park, and we know we can beat Royal," said Lawler.
Leave a Comment
About the Contributor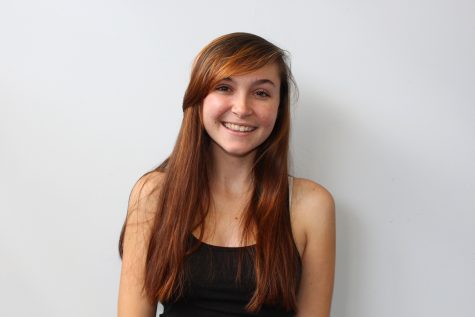 Keira Witham, Sports Editor
Hi I'm Keira Witham, I am a senior at Cam High and this year's Stinger Sports Editor. Writing is my love along with psychology and child development. I...