Scorps Spotlight 21: Deanna Baxter Sings Her Heart Out
Deanna Baxter, junior, took the field at the annual Homecoming football game, but not as a football player. Baxter sang the National Anthem during Cam High's rally and before the Homecoming game on Friday, Sept. 22.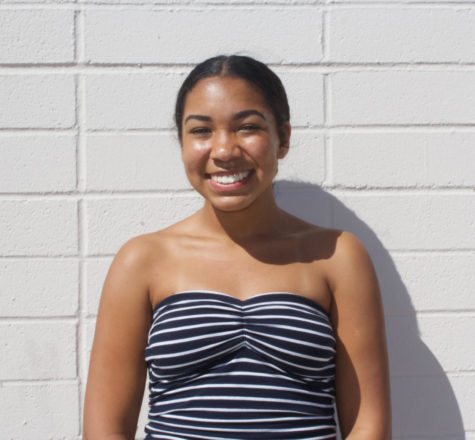 "I was very, very nervous singing at the rally," said Baxter, who was not feeling well that day and admitted that her voice cracked a couple times during her performance. But when Cam High's student body cheered loudly, her confidence and performance were boosted.
"She was very good. She sang with a lot of passion and energy." said Mark Bolo, junior.
She found out about the singing opportunity through an announcement on the intercom during her freshman year, which publicized that the school was looking for a singer for rallies, football games, and other school events. After much consideration, Baxter decided to try out. Mr. Daniel Cook, the band teacher who held the audition, was immensely impressed by her talent and offered her the part. She was overwhelmed by his reaction and gladly took the opportunity to sing.
Since performing at the Homecoming rally and Homecoming football game, Baxter has come out of her shell and her talent has become more relevant in her daily life.  "A lot of people have come up to me and talked about singing," said Baxter.
"Deanna was very moving. I loved her performance," said Jenna Flynn, junior.
Although these encounters surprise her, she appreciates the attention. "It's nice to have friends that know I can sing," said Baxter.
Baxter enjoys singing on a daily basis. Her voice can be heard while she's in the shower or doing chores around the house. "My family gets really mad at me for singing so much," said Baxter, who considers singing a fun and relaxing activity. Baxter discovered her talent by learning the lyrics to a song she really liked and started to sing and harmonize with the song. Once her mom had said she sounded really good, she started to sing even more.
"I might audition for The Voice," said Baxter. She is interested in auditioning for televised talent shows to show off her voice like America's Got Talent or The Voice.
Baxter would love to sing professionally in the future and thinks that singing professionally would be a crazy life to live. "Basically the whole world knows you; it's really scary being put on the spot," said Baxter.
Some of Baxter's biggest inspirations include Daniel Caesar and her mom. She spends a lot of time listening to Daniel Caesar, an R&B and soul singer-songwriter. "He's one of my favorite artists," said Baxter, "He's a very mellow and chill singer; I like his music style and the way he sounds."
"My biggest inspiration is my mom. She's very strong and we've been through a lot together. She's been pushing through [a lot] and it's motivated me to be strong and push through [many obstacles I've faced]," said Baxter.
Baxter plans on attending junior college and exploring the educational and musical opportunities presented to her in her future. 
Leave a Comment
About the Contributor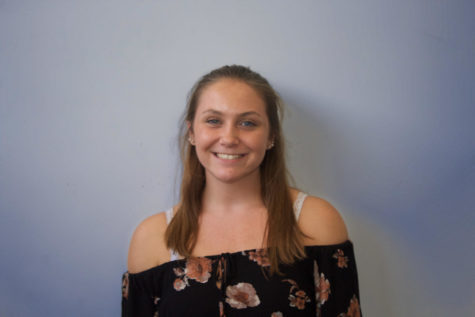 Jess Lang, Staff Writer
I am Jess Lang and I am new to Cam High this year as a junior. I couldn't be more excited to be apart of The Stinger for these last few years of my high...