Introducing the 2017-18 ASB Cabinet
This school year's (2017-18) ASB cabinet was announced last school year on Wednesday May 18, 2017. The election was held on Tuesday May 17, where students voted for their chosen candidates during their homeroom class.
Running for each position included: Mallorie Mehrali (senior) and Marissa Higi (senior) for ASB President, Chris Keating (senior) and Olivia Gaiser (junior) for Vice President, Karina Duffy (junior) and Lily Bengsston (senior) for Secretary, Paul Jing (senior) and Kelly Twitchell (senior) for Treasurer, and Evan Grossman (senior) and Sarah Sheppard (senior) for Spirit Director. ASB Parliamentarian will be appointed by the ASB Cabinet and Ms. Lori Pristera sometime during fall of this school year.
ASB President – Mallorie Mehrali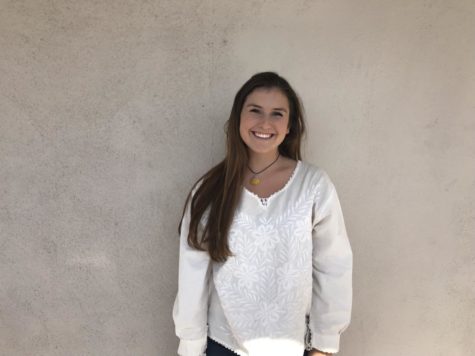 Mallorie Mehrali was elected onto ASB cabinet as President by the students of Cam High for the 2017-18 school year. Mehrali is currently a senior and has been in ASB for two years now, this year being her third. Mehrali hopes to bring positivity and happiness to Cam High's student body and maintain a fun, joyful atmosphere throughout the school year.
"This year, I wish to raise the spirit of the school. I hope to start a lunchtime rally for every home football game to elevate the cyclone participation and spirit," said Mehrali. "I also hope to make the school a more positive environment by stating the inspirational quotes over the announcements and provide more activities."
"My sister, Madeline Mehrali, held the position of ASB Secretary two years ago," explained Mehrali. "She inspired me because she is a very hardworking, dedicated person and I knew I wanted to get just as involved with the school. In eighth grade I was ASB President as well, and I enjoyed every moment of it. I had the opportunity to positively benefit my school, and that's just what I did. Also, in my middle school I held other ASB offices, which taught and inspired me to run for Cam High's ASB President."
ASB Vice President – *Chris Keating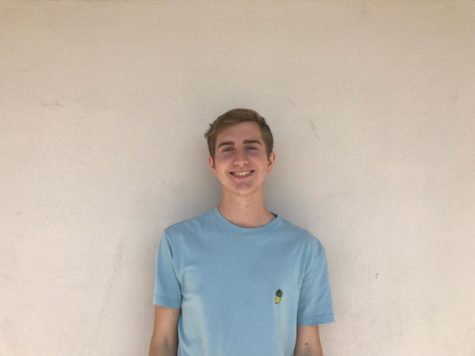 Olivia Gaiser, junior, was elected as ASB Vice President originally. However, due to specific rules in the ASB Constitution stating that the position of ASB Vice President specifically be held by a senior, Gaiser had to step down and Chris Keating, senior, was chosen at default to assume her position. Gaiser filled the spot of junior class Treasurer because the spot was open and needed to be filled.
Chris Keating is currently a senior at Cam High. He came into ASB his sophomore year and was elected as Vice President by Cam High's student body for his senior year.
"This upcoming school year I hope to improve communication between all of the students, staff, and ASB," explained Keating. "I really want to address everyone's concerns and assure that they are taken care of. This will be executed through House of Representatives meetings, school-wide surveys, and personal requests from students around the campus."
"As being part of the LGBTQ+ community I want to be as progressive and inclusive as possible, especially with gender issues," said Keating. "I want to take steps to better our community accordingly."
ASB Secretary – Karina Duffy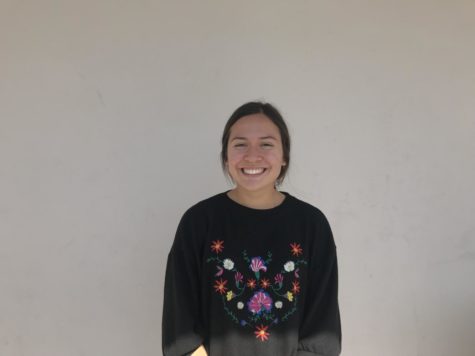 Karina Duffy is the only junior on the ASB cabinet. Duffy entered ASB last year and was elected as ASB Secretary.
"I hope to unite the student-teacher relationship and motivate students to learn more and become more invested in their learning," said Duffy. "Seeing people come to me and look up to me as a leader really pushed me to believe I can make a difference people want to see."
Duffy plans to create more activities that everyone can attend and make people feel more loved through her caring and dedicated personality.
In terms of what it takes to be a leader, time is what Duffy believes is vital. "You have to be willing to dedicate yourself to the bigger picture. You have to be a team player."
ASB Treasurer – Paul Jing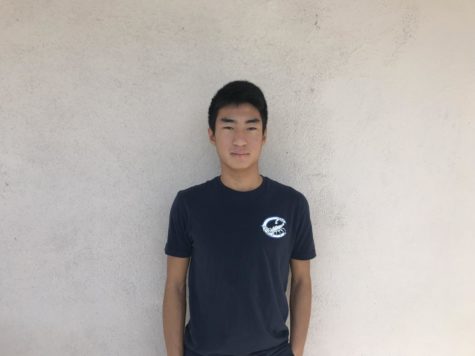 Paul Jing is currently a senior at Cam High. This is Jing's third year in ASB and he ended last year with being elected as ASB Treasurer.
Like Duffy, Jing thinks time management is a critical part of being successful on ASB caninet. Being an authoritative figure is also a huge part of ASB as well, Jing said. "You must be able to control a large group of people and convince them that you are trying to make the school a better place," explained Jing.
"It means a lot that others believe in me to better the school," said Jing. "I think people believe I can handle the responsibility and I look forward to reaching out to students more often to educate them on what ASB really is."
ASB Spirit Director – Evan Grossmann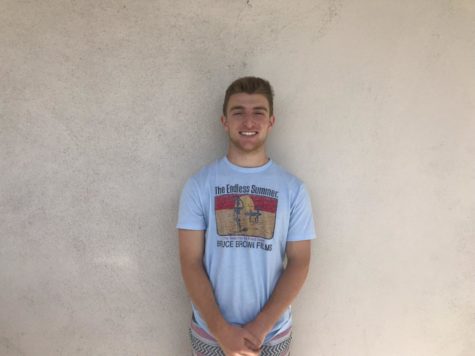 Evan Grossmann, senior, also entered ASB last year and was elected as Spirit Director, making him in charge of all the rallies and spirit related events at Cam High.
"My brother leading the Scorpion Cyclone sophomore year inspired me to run for Spirit Director," said Grossmann, "it made me realize that being in front of crowds like he was is what I wanted to do."
Grossmann plans to make rallies at Cam High way more interactive with the students and hopes to hold more spirits weeks throughout the 2017-18 school year. Grossmann was junior class President last year and believes that his position as President gave him the ability to represent not only his fellow students, but also the school as a whole.
"I strongly believe that 'bigger is better'," said Grossmann. "When I say that, I mean that the spirit days in the past have been great, but I want them to be even better. I want next school year to be one that people in all grades at ACHS can look back on in the future and think, 'that was the best school year.' "
ASB Parliamentarian – TBD during Fall 2017
Update: Marissa Higi, senior, has been appointed as ASB Parliamentarian for the 2017-18 school year. 
*Editor's note: Chris Keating is a Guest Writer for the ACHS Stinger
Leave a Comment
About the Contributor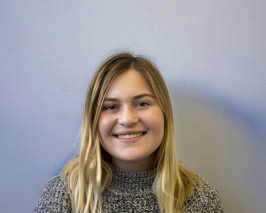 Emma Brock, Managing Editor
Hello! My name is Emma Brock and I'm the 2017-18 Managing Editor of The Stinger. I'm currently 17 years old and a senior here at Cam High. I plan to bring...