High School Nation Hits Cam High
[slideshow_deploy id='63840′]
The High School Nation tour visited Cam High on Thursday, April 20, one of the 60 west coast schools out of 20,000 in the United States in which the group will perform at this year. According to the High School Nation website,"The High School Nation Tour is a traveling Music & Arts Festival that visits public high schools all across the country, introducing students to opportunities in the arts,"
"High School Nation helps keep the arts alive," said Jimmy Cantillon, founder of the organization and a Camarillo resident. "I want others to have the same opportunities I had as a teen in school with the arts."
On stage at the assembly, Cantillon said he grew up around music, "I noticed that there were not many places for high school musicians to go and perform […] The places looking for musicians were frequently inappropriate clubs."
"Jimmy contacted me over spring break and said that they had an opening. I was hesitant because the people who would also decided on events with me were out," said Dr. Kim Stephenson, Cam High's principal. "So I contacted as many people as I could who might  be affected with the change, but I knew it was going to be a good decision to let them play here on the school's behalf," she said.
The event started off with an assembly during fourth period in the gym. Teachers could choose to take their fourth period classes to the assembly or not. Students at the assembly were met by a panel of members from the organisation that would put on the following performances that day including Dirk Otis co-founder of High School Nation, Alex B., a 17-year old singer and performer, Reyna Roberts, a rising pop artists, song writer, and classically trained pianist and several others.
During the assembly, Cam High sophomore Abby Harris asked the panel, "Do any of you still get nervous before a performance and how do you get over stage fright?" The panel gave their answers and one of the performers challenged her to overcome her stage fright and bribed her with a new microphone if she would perform. Harris was cheered by her classmates as she sang "Grenade" by Bruno Mars.
At the end of the assembly, Cam High junior Noah Diaz, also was known as rapper "Nodeezee," was asked by the panel to perform a short clean sixteen beat rap.
Fifth and sixth periods were dedicated to the event, held on the football field, which featured performances by The Plain White T's among others as well as food, arts and crafts booths and a number of other attractions including a tour bus used most recently by former Beatle, Paul McCartney.
Cam High sophmore Lauren Davenport said"I really loved that the artists were very energetic and the free stuff was cool."
Sparkling Ice Drink company sponsored the tour and free beverages were handed out. "The highlight of this festival was the free drinks. They are really good," said Dakotah Boulais, freshman.
Students were allowed to take part in tye-dying and printing shirts, painting records, recording music and playing various instruments as well. "I mostly hung out with friends and got to paint CDs," said freshman Anna Magdaleno.
"My most favorite activity was trying to play the electric guitar…and hanging out with friends," said Jared Barboza freshman.
Other artists who performed included, Just Seconds Apart, Azra, Christopher Brothers, and Elle Ranae, while The Plain White T's headlined.
"I liked them a lot! It was surreal. I grew up listening to them, and I never expected to see them perform in real life." said freshman Monica Santiago.
Leave a Comment
About the Contributors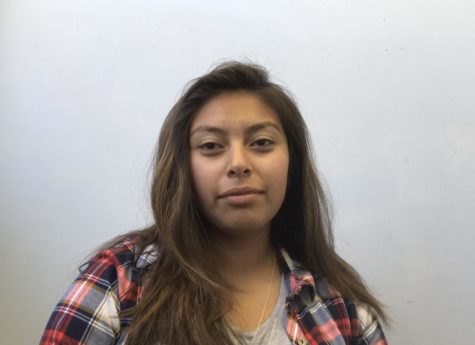 Jasmine Plascencia, Managing Editor
Hey! I'm so excited for my senior year, I'm the managing editor and this is my third year in the Stinger. Make sure to check out some stories while here.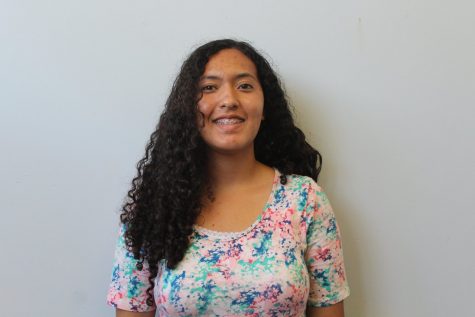 Lelanie Lopez, Staff Writer
I am a 9th grader here at the Stinger. I am fascinated with reptiles of all kinds from snakes and lizards, to turtles. One thing I enjoy doing is researching...