Leaping in to the Great Unknown
As the end of high school rapidly approaches for Cam High seniors, many find themselves in need of advice for their leap into the worlds of college and university.
A panel of 16 undergraduate college students visited Cam High on Thursday, Mar. 30, to give advice to high school students on their future college academics and lives on campus. The panel, which was organized by social science teacher Mr. Chris Quinn, consisted of undergraduate students from all grade levels and took place during periods 1, 3, and 4 in his classroom H4 and in the theater during period 5.
Students from Quinn's classes were tasked with the job of inviting college students from a variety of college campuses to speak. Throughout the day, the Cam High alumni visited Quinn's class and answered questions on campus life, scholarships, and more. During fifth period, students from social science teachers Mr. Bryan Staples and Mr. Matthew Doyle, along with art teacher Mrs. Bonnie Mills' class, joined Quinn's students in the theater.
"I think there's just a lot of things people don't know about college, it's this great unknown," said Quinn. "People haven't lived on their own, they haven't been to university, they don't really know what it's going to be like, and it's not like oh suddenly they understand everything once the panels come, but it answers a lot of questions."
For the past few years, Quinn invited one student at a time to speak about their college experiences in his classes. One year, he ended up with multiple people as a panel after his students asked their older friends to come. This new panel of students seemed more effective, according to Quinn, and he decided to host a panel every year from then on.
"It was really neat being able to hear from a bunch of different college students because we had a lot of different points of views. It was a great experience, and I wouldn't mind having it happen again," said senior Jordyn Yokoyama.
Some students felt overwhelmed by the number of speakers and would have preferred a smaller panel, but still enjoyed the talk. "I thought it was really helpful just because not a lot of high school students know a lot about what college is really like, the general living of what college would be, and how the classes are. So I thought it was really helpful that they came to talk about it, and I really enjoyed it because the stories that they told were really funny," said Caitlan Valdez, senior. "There was a lot of them so it was really crowded and I didn't like that, but all the tips and advice they gave all the stories they told would probably be really helpful for people going to university."
"[The university students] were extremely insightful, the students being alumni of our school makes it more realistic in a way," said Calum Chan, senior. "However, as someone who's not going to a super good college I felt kind of left out."
The undergraduate students also felt the session was overall successful. "I think it went well. It was amazing the amount of people that showed up, especially since some [undergraduate] students came from hours and hours away," Rhiannan Ruef, sophomore at CSU Channel Islands, said. "We each had our own stories about college and our own experiences to share. I think that our stories resonated with different people so it's great that we all had different things to share. Some people could talk about nightmare roommates and others about internships or scholarships, and hopefully that helped the seniors."
"[The students] asked some pretty typical questions. I think they are the same worries as I had as a high schooler, but I would say that there are things that people stress out about a lot, more than what it actually is," said Jonathan Chhang, freshman at Stanford University.
One of the most important things that the upcoming college freshman should do is to visit the colleges, according to Quinn.  He believes high school students should be encouraged to experience college visits in a more worthwhile manner.
"A bad college visit is with your parents on a Saturday afternoon, and a good college visit is you go down Thursday afternoon, and even though it means cutting class I think it's worthwhile to sit in on classes and to actually impersonate a college student and be a real college student for a day and see what that feels like. That'll really help you make that gut feeling 'is this me or is it not?' that you just couldn't get from a 30 minute visit with your parents on a Saturday," said Quinn.
Xander Paul, sophomore at UC Berkeley, said he decided to come to address some fears and misconceptions that high school students have toward college life, such as anxiety about choosing a good major and fitting in.
"I think the most important thing to do is to just accept that [transitioning to college life] is going to be a difficult process in a lot of ways, but it's going to result in a lot of growth. The reason why I want to come in is to just make sure that people know that so they don't go into college fighting that, trying to stay the same person [he/she] were in high school. It's more important to be flexible," Paul said.
Some returning undergraduates remembered college speakers visited when they were in high school and believed it was beneficial. "They helped me realize that so many worries I had didn't really matter and I had so much to look forward to. It alleviated my stress, for sure," said Ruef.
"It was pretty interesting, it was such a throwback because I remember being in their seats and asking people questions too. And I thought it was pretty fun to see them again. Basically I am on the other side of the table now, I'm answering the questions instead of asking, and it was nice to provide my experience," said Chhang.
The undergraduates and Quinn had advice for high school students transitioning to college.
"College throws you a lot of surprises but somehow you learn to take them […] The future holds so many options and you shouldn't be scared," said Ruef. "I went into college with no doubts about what I wanted to do with my life, and a semester later I changed my major because I found I honestly love math…Honestly, my advice would be to take it one step at a time, and let things all fall into place."
"Everything eventually falls into place like puzzle pieces. Go with the flow. I think don't fight the flow, you are doing pretty well already, as you are getting into college," said Chhang.
Leave a Comment
About the Contributors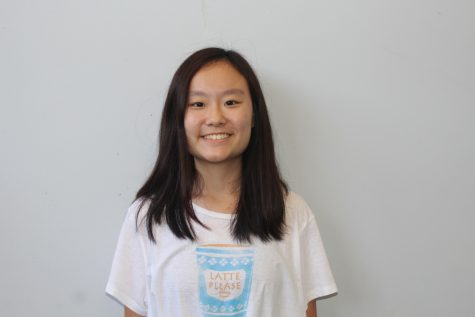 Kristi Chu, News Editor
Hello! My name is Kristi Chu, and I am a senior at Cam High. This is my second year on the Stinger staff, and I'm so happy to be the news editor this year!...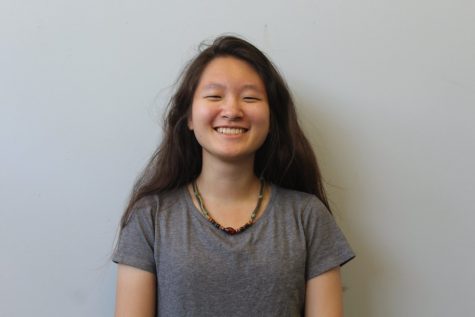 Chun-Tzu Huang, Features Editor
Hello everybody, I am Chun-Tzu Huang,  a senior, and it is my second year on the Stinger staff.  I am a lover of creative writing and a bit of a writing...