Pre-Scorps
Eight years ago, cooking teacher Mrs. Ida Lange was given the opportunity to take over the preschool program, Little Scorps, which allows students to experience what it's like to work in a field involving children.
The Little Scorps Program was established several years before Lange became the adviser of the program in 2006. Children from all over Ventura Country may enroll in the daycare-like school as long as they are potty trained and not in any other form of public or private schooling. Participants, ranging from two to five years old, are not required to know English as their first language.
"The idea pretty much is a preschool program run by high school students," said Lange. "It's more of a teaching program for high school students to learn to become preschool teachers."
The program includes a month-and-a-half long planning session, during which students learn how to handle certain behaviors and situations. Most importantly, the preparation teaches high-schoolers how to instruct and create bonds with children.
"For those people who are interested in possibly working with children in the future, I would highly recommend taking the class," said Ida.
Cam High also offers a Developmental Psychology class taught by both Mrs. Lange and her husband, Mr. David Lange, that focuses on the behavior of children of all ages.
"I like that the class feels like a home, that Ms. Ida makes it interesting for everyone, [and] the fact that it teachers teenagers responsibility," said Shayna Godfrey, senior.
Working with children also comes with its own problems, however. "When we have a child who's being difficult, we go back to the basics," said Ida.
Students in the program engage in teaching workshops on Thursdays and Fridays, the days when the Little Scorps do not come to class. During these group discussions and preparatory time, Ida works directly with more advanced students, called "Supervisors," who then teach "Aides" with the assistance of a lecture and activity.
During the Monday through Wednesdays that the children are in class, students have different jobs to perform, depending on what they are assigned that week. Students also have a two-week period in which they work with the Cam High SPED (special education) Scorpions.
"It's a cool, very unique program," said Chance Carruth, senior. "I haven't heard of a lot of other schools having this program, and I like the idea that it sets you up with working with kids in the future."
Cam High students that are in the program are in the running for a child development chord they will receive for graduation, along with college credit.
Although students in the past were required to take two periods to participate in the program, students are now only required to participate in one period, either 3rd or 4th, beginning after the 2014-2015 school year.
View Comments (2)
About the Contributor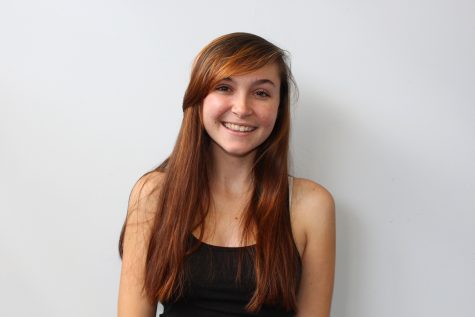 Keira Witham, Sports Editor
Hi I'm Keira Witham, I am a senior at Cam High and this year's Stinger Sports Editor. Writing is my love along with psychology and child development. I...