Mrs. Barnes Seeks Greener Pastures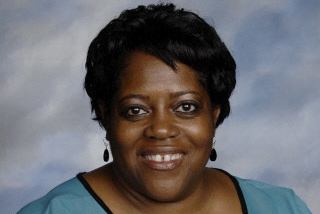 Mrs. Melvina Barnes, math, English, and directive studies teacher, recently resigned after 8 years at Cam High.
Starting Friday, Mar. 17, she began working as a family life consultant for navy families at the Port Hueneme Naval Base during the day. Come spring or summer, Barnes plans to teach online courses at night for students in the teacher credential program at North Western College.
Barnes said that this job particularly attracted her because of her background with the navy before she started teaching.
"I never thought I would [this new job]. I just happened to see it when I was looking for teaching jobs at the college level," she said. "I saw this job and it said 'navy' and it caught my attention because I'm a veteran myself. I served in the U.S. military," she said. "I read it and was like, I can do all those things. I applied to it. It just so happened they needed someone who had experience in family support which I had already done before I became a teacher."
When she was younger, the navy payed for her to attend college, where she earned a degree in psychology. With her psychology degree, Barnes worked in the social field, specifically youth crisis, family support, and domestic violence. "[The navy taught me] what it's like to need support when you are away from home [and] away from your family," she said.
Her path to teaching began when she volunteered in kids' classrooms at El Descanso elementary school. "I saw a job for a paraeducator which was in the classroom working with students with special needs, so I applied for it and got the job based on all my other experiences with youth. The teacher that I was working with recommended that I go into the credential program and teach, so I did," she said.
She also student-taught at Las Colinas Middle School. "That first assignment that I taught was middle school. I knew I loved upper-grade teaching and wanted to do even more, so that's when I came to high school. And now, I'm going to be teaching college," Barnes said.
Barnes also said that what led her to teach at Cam High and pursue teaching college students is the higher levels of intellect with older students. "[Older students] can hold real conversations. I [also] feel like I'm affecting their future because they sort of have a path that they either think they're going down or they know they're going down," she said. "I feel like I'm able to guide them in that and relationships are usually lasting. A lot of the students come back to see me. If they are older than ninth grade, they can be adult-like."
In her  new job, she will instruct future teachers earning their teaching credentials through Northwestern College. The online classes target students who work during the day and take courses online at night. "After 17 years of teaching experience, I think I have what it takes to help other teachers that are coming along and maybe they can have some things I didn't have […] I've always wanted to work with teachers. To teach teachers, or people who think they want to do this," said Barnes.
By teaching future teachers, Barnes is achieving a life-long goal. She said, "It was hard [to leave Cam High], but I just know [it's time]. My first year teaching, I had teachers who supported me. We had this program called Beginning Teachers Support System. I knew that, someday, wanted to help people who were new in the field. I didn't know when it was going to be, but I knew."
Despite exciting experiences in her future, she will miss Cam High. "This year, I've had some really good classes and built some really good relationships. I will definitely will miss my students. I still have students now who come back to see me," she said.
Barnes hopes she can influence others' lives through her work. "I think whatever you're supposed to do, your purpose, should always resolve in somebody benefiting from it. I used to be in the navy. Now, I'm going to have a job where I'm helping navy families. I've been a teacher. Now I'm going to help people who want to do what I've been doing," she said.
Leave a Comment
About the Contributor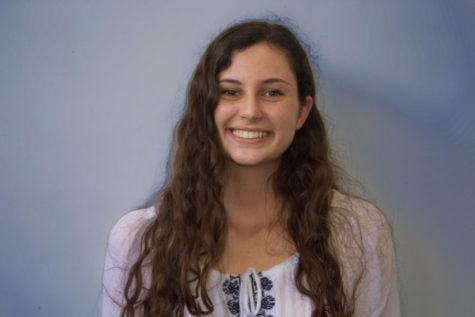 Rachael Ryan, Managing Editor
Hi! I'm Rachael and I am a senior. As the news editor, I am looking forward to reporting the exciting things our student body and staff will do this...