Cam High's Video Production Class: Through the lens with storytelling
Cam High's video production class is passionate about creating informative and entertaining material.
The personalities of the members, editors, and video operators work during third period under the supervision and guidance of Mr. Michaeltore Smith. Each week, 31 students are split into groups responsible for creating either the introduction and final segment, announcements, Scorps Center, or independent projects, such as Carpool Karaoke. All students can join the class.
Cam High's video production class has come a long way since its days of showing the weekly news on a DVD. Originally, ASB students produced the weekly video. In 2015, when Ms. Lori Pristera began teaching the Associated Student Body (ASB) class, ASB split into Renaissance, ASB, and video production. Smith became the video production teacher since he had been involved with video production prior to the split.
Senior Bryce Dearden, president of the video production class and staff member of the Stinger, joined last school year after many years of interest with video production. "I watched Cam High Connect and I remember being frustrated because I saw a lot of little things that could improve the quality a lot. It wasn't really like I could do this better, but sort of like if, I was in there, I could help educate people more. I just thought I had stuff that I could bring to the table."
When Dearden joined in 2015, Buddy Prutzman, Cam High alum, was in charge of producing Cam High Connect. Dearden gradually gained responsibility in the class. At first, he was given a portion of the show to produce with a group of students. Before half the year had passed, Dearden was editing the show every week.
On Thursdays, Dearden and Smith stay after school editing the footage filmed throughout the week. "We've been here until nine o'clock at night, on some nights. It's about trying to put something out that is quality. I think it could be done in less time, but the quality wouldn't be as good as what it's been," said Smith.
Rachel Lynch, senior and member of ACHS video production was involved in a video production class at her past school in Hawaii. She said, "My last school's news didn't have time put into it. It was all on the spot. I think that's what makes Cam High Connect so special. We usually try to add some type of skit or humor into it to make it more interesting to the viewers."
Students join the class with various goals. Senior and video production vice-president Valerie Lazano, who joined during her junior year, said, "During ASB, my friend, Buddy Prutzman, would film it and I thought it was super cool. Also, my brother was involved when he used to go here [Cam High]. I wanted to get involved."
Senior Jake Kling, member of the video production class and staff member of Stinger, said, "It's a sense of pride. This is the best that we can put out weekly."
Recently, the class has gained a second editing computer, three more cameras, a green screen, and a studio located between classrooms C-3 and C-4, where the live announcements are filmed on Mondays and Wednesdays. Smith said, "Dr. [Kim] Stephenson [,Cam High principal,] helped upgrade some of our equipment over the last couple years. I've had some great students who are very knowledgeable with video editing and camera usage. The entire quality of the class has gone up."
"I wanted to force myself to be creative every single day," said Dearden. His favorite creations include the footage from the homecoming fashion show, Color Run, dances and rallies.
Creating a video every week can bring stress for the students involved. Kling said, "You've got to make something every week that 2,600 people are going to see. And, not just 2,600 people, but also the community that wants to watch. It's like writing an essay the night it's due, except it's going to be printed in the Ventura County Star and everyone's required to read it and, if it's not good, then you get ostracized."
"Even if they don't enjoy it, we work hard and try to continue and improve," said Lynch.
Like any publicized media, Cam High Connect does receive some mixed reviews and students do have opinions on how the show should change. Junior Evan Grossman has been watching Cam High Connect every Friday since his freshman year. He said, "They should do more interviews with regular students on random questions. Those are funny."
After watching years of Cam High Connect, Junior Allen Li said, "I think it's good. The video editing and the video production team is doing a good job, especially Bryce. Content wise, sometimes it can get a little boring."
Next year, according to Dearden, the class will include two groups: video production one for inexperienced students and, video production two for students who will produce the show.
Smith said, "I think the sky's the limit. Hopefully, as we're able to get more technology, we will continue to get more people involved in it."
Leave a Comment
About the Writer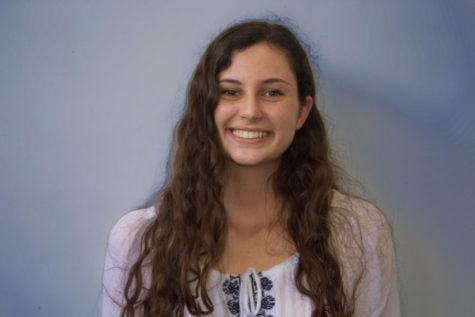 Rachael Ryan, Managing Editor
Hi! I'm Rachael and I am a senior. As the news editor, I am looking forward to reporting the exciting things our student body and staff will do this...