Holiday Movies to Watch on a Cold Winter's Night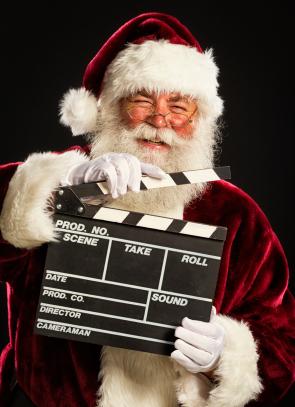 The Stinger has made a list which its editors have checked twice, of ten films that are nice (around the Holidays). Just grab some hot cocoa, sit by the fire, and enjoy any one of these holiday gems.
1. Home Alone (1990)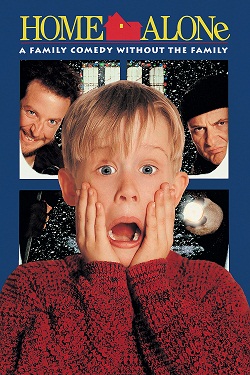 Perhaps one of the most quintessential holiday films of all time, Home Alone is the tale of a young Kevin McCallister (Macaulay Culkin) who is mistakenly left at home when his large family goes on a Christmas vacation. While at home, Kevin is menaced by two thieves (Joe Pesci and Daniel Stern) and must find a way to take them down. This film is hilarious with both physical comedy and character comedy at work. And amid all the laughs and violence, there are also a few heartwarming moments.
2. The Santa Clause (1994)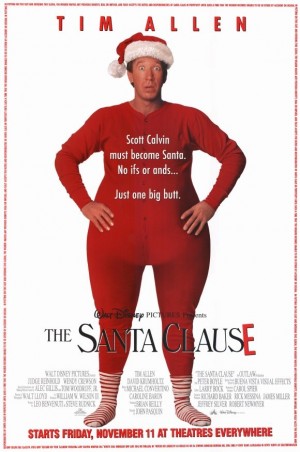 This film and its two sequels are personal favorites of mine, but that view is not shared by everyone. As a result, these films are sometimes overlooked by the general public. The film follows Scott Calvin (Tim Allen), a businessman for a toy-producing company, as he accidentally kills Santa Clause and must take over as the new father Christmas. Calvin is also divorced and has a young son, Charlie, whose mother is trying to convince him that Santa Clause isn't real. Tim Allen is enjoyable and amusing as Calvin, while the side characters are also amusing in their own ways. I will say that the young boy who plays Charlie doesn't have much acting strength, and as a result can get a tad bit annoying as the film goes on. However, the problem is corrected in the sequel, in which he is instantly aged into a teenager. In addition, Martin Short's turn as Jack Frost in The Santa Clause 3, is nothing short of hilarious.
3. A Charlie Brown Christmas (1965)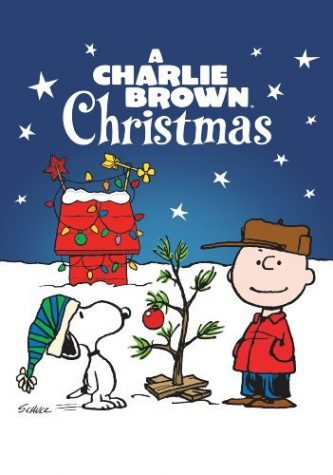 Although it's not technically a movie, the Peanuts Christmas special has always been a symbol of the holidays for many people. All the familiar Peanuts characters are present: Charlie Brown, Lucy, Linus, Snoopy, and all the rest. In the film, Charlie Brown is saddened by the over-commercialization of the holiday he loves and he endeavors to bring back the true meaning of Christmas. In comparison with some of the later Peanuts Christmas specials, this one feels like the best (maybe most memorable?). As more Peanuts specials were made, they seemed to feel more and more like after-school specials by always trying to jam in a message about understanding or friendship. In the first one they really got it right. There is a message, but the film doesn't beat you over the head with it and they trust that the viewer is smart enough to see the message for themselves.
4. Dr. Seuss' How the Grinch Stole Christmas! (1966)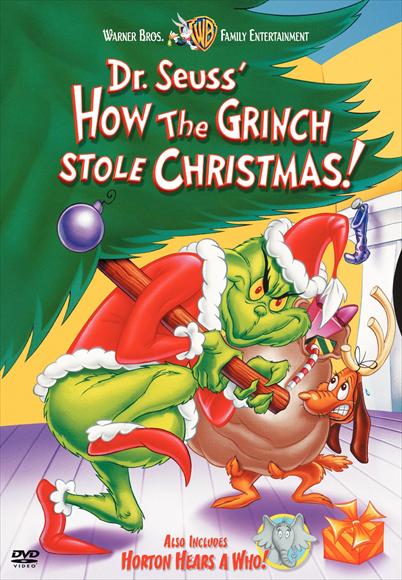 The Grinch technically is not a real film either as it only clocks in at 26 minutes long; however, this animated feature is about as classic to the holidays as you can get. Everyone knows the story of the Grinch, but in case you have been hiding under a rock for the last 25 Christmases, I will give you a short summary. Based on the popular story by Dr. Seuss, the film centers on the titular Grinch, as he endeavors to steal Christmas from Whoville. The voice of the narrator and the Grinch are both Boris Karloff, and it could not be a more perfect fit. There is hardly a character more iconic of the season now, other than perhaps the man in red himself, than Karloff's Grinch. Also, as a side note, expect to be singing  "You're a Mean One, Mr. Grinch" until January, because it's not going out of your head anytime soon.
Some of our editors (OK, our adviser) feel the Ron Howard-directed live-action version of the Grinch is a hideous bastardization of the original. I'm ambivalent, but let that stand as it is.
5. Miracle on 34th Street (1994)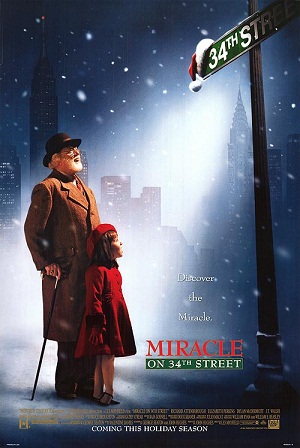 A remake of the 1947 film of the same name, this film is another under appreciated classic. Although the film garnered mixed reviews from critics, this film deserves more attention during the holiday season. The plot for this film is complex and interwoven with many different plot lines, and consequently, a little hard to summarize. Essentially, the film comes down to a court trial to determine whether Santa Clause is real or not, and whether a man called Kris Kringle (Richard Attenborough) is him. Attenborough is perfect in his role, and conveys the perfect mix of whimsy and seasonal joy, and always seems to have a twinkle in his eye. I admit that some of the characters can be a bit bland; however, for every bland character, there is an interesting or funny one, and Attenborough positively steals the show anyway.
6. Scrooged (1988)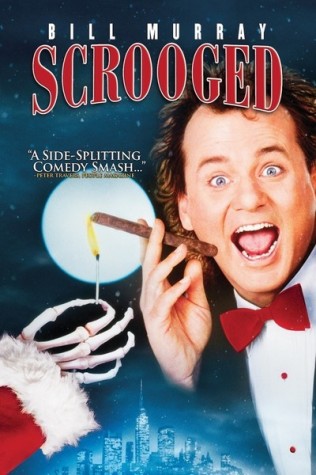 A more-or-less modern take on the classic Charles Dickens story, A Christmas Carol, the film stars Bill Murray as Television Executive Frank Cross, who is much like the original scrooge, wealthy, but cold-hearted. The film mirrors many of the elements of the classic Dickens story, but adds enough new touches so that the viewer doesn't find themselves bored by a story that has been done to death by this point. Murray shines in his role, and brings just enough humor to the part, while also remembering that he is supposed to be a cold, miserly character. In short, you get everything a 'Christmas Carol' adaptation promises with enough added touches to keep the average viewer happy.
7.  A Christmas Carol (2009)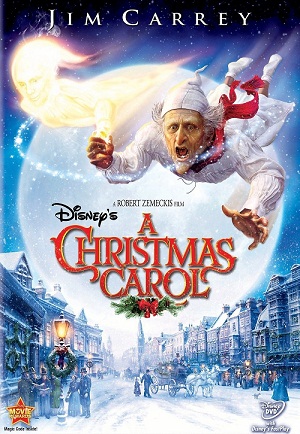 A more faithful retelling of A Christmas Carol than the previous entry on our list, this CG animated film retells the timeless tale of the infamous character, Scrooge. This film makes use of motion capture rather than traditional animation to capture the actor's facial expressions. This technology works well with lead actor in the film, Jim Carrey, because it allows him to make use of his seemingly elastic visage, as well as his voice talents. This adaptation of the 'Christmas Carol' story has been criticized for being to dark imagery-wise, but I think it works. Keep in mind that it is a ghost story at its heart, and never has that been more apparent than in this version.
8. Elf (2003)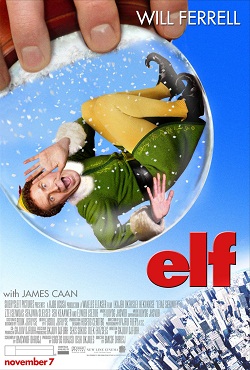 A laugh-out-loud holiday classic that is fairly recent, Elf stars the comedic talents of Will Ferrell in a role he was probably born to play. Perhaps a bit contradictory, the film is not in fact about an elf, but rather about a human who was raised by elves, who now must venture out into the world to find his real father. Ferrell's character is like a child, as you might expect a human raised by elves to be, and all the comedy stems from him trying to adjust to the real world. Like most Holiday films, this one has a heartwarming end and will leave you feeling good about yourself. Well, OK-it will leave you feeling good about Will Ferrell.
9. National Lampoon's Christmas Vacation (1989)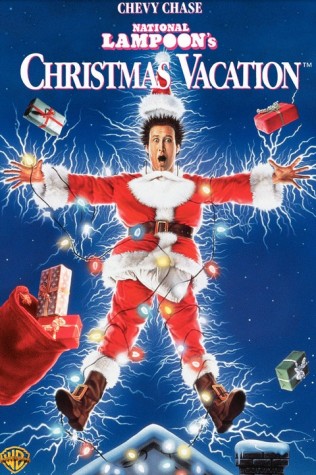 The third installment in National Lampoon's 'vacation' series of films, one might expect a marked dip in the quality. However, there is no such occurrence in this film. The film stars Chevy Chase as Clark Griswold, the head of his family as they prepare for the holidays. Everything that can go wrong does go wrong for the Griswold family, and it makes for a hilarious time. The highlight of this film is definitely the characters, all have unique personalities and their funny moment in the spotlight. Through the course of watching this film, you'll find yourself finding more than one comparison between you and the various members of the Griswold family.
Here again, our editors (OK, our adviser again) can't stand this one. The film's hilarity stems entirely from bodily noises, fart jokes and disgusting images and concoctions. To which we say, "you say that like those are bad things…"
10. Planes, Trains and Automobiles (1987)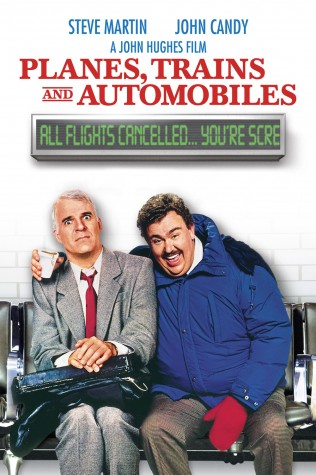 While this is more of a Thanksgiving movie than anything else, Planes, Trains and Automobiles is nonetheless a heartwarming film, jam-packed with holiday feelings. Our editors (OK, our adviser. Again) thinks that previous sentence is trite and cliche. The film is directed by John Hughes, most famous for his 1980's teen films such as The Breakfast Club and Sixteen Candles. In the film, businessman Neil Page (Steve Martin) is trying to get home to his family for Thanksgiving. Along the way, he runs into and travels with Del Griffith (John Candy). Complete opposites, the humor stems from Candy's easy-going, working-class hero trying to fit in with the dapper and dressed-down white collar don played by Martin. If nothing else, this film will make you miss John Candy and his unique brand of funny all that much more.
Since there are so many holiday films to consider, it will be no surprise if a few of your favorite films are left off this list. Here are a few honorable mentions: The Nightmare Before Christmas (1993), It's a Wonderful Life (1946), and A Christmas Story (1983). All three of these films have become such icons, that there's hardly a need to comment on them. But we'd welcome your feedback. What are your favorite Christmas and Holiday movies?
Leave a Comment
About the Contributor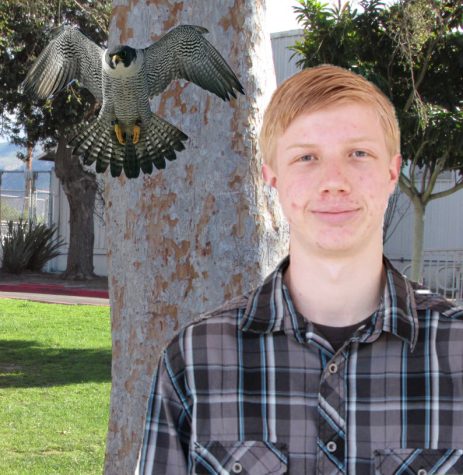 Sam Falconer, Retired Staff Writer (2014-2015)
Hi, I'm Sam Falconer. I'm a senior this year, so, yeah. Anyway, I am a film connoisseur and an avid reader and writer. I am also a lover of all things...