Seniors' Last Hurrah
DJ Wicho, poker tables, raffle prizes, balloon animals, and other entertainment will fill the night of Cam High's 26th annual After Prom at the Roxy Theater in Camarillo, which intends to provide seniors with safe post-Prom activities.
From 12 A.M. to 4:30 A.M. on May 14, seniors and their guests will eat food, watch a movie and play games, indulging in Taco Man catering and pizzas in the lobby of the theater. The PTSA prom board wants the rest of the food list to be a surprise to students.
The entire event is organized by the ten PTSA members on the After Prom Committee. "We are all volunteers. Some volunteers have been on the committee for five years," said Mrs. Elizabeth Brockett, co-chair of the After Prom committee. "This is my second year." The members have been planning After Prom since November, according to Brockett.
The committee encourages seniors and their dates to attend even if they did not go to the dance. "After Prom provides a positive, fun, and exciting place to hang out after prom. It's just a really fun event planned to create a relaxing and fun way to end a memorable prom night of their senior year altogether," said Schafer.
Tickets will be sold in the quad during lunch from Apr. 17 to May 12. They cost ten dollars until they rise to 15 dollars on Apr. 28. At the door, students pay 20 dollars. There is no transportation offered from Prom to After Prom, but the charter buses will bring students back to Cam High across the street.
When students purchase their tickets, they will submit their movie choice. The top three choices will be brought in DVD form to play during the post-Prom festivities. "This year we are offering two blue-ray movies the students can choose from in addition to a first release movie," said Brockett.
"I think they should play Captain America Civil War because it seems to be a very fun movie that has great reviews," said Naveed Tavasoli, senior.
If students grow weary of watching movies, they can play an assortment of games planned for the evening, such as poker, foosball, pin-pong and giant Jenga.
Ticket sales mostly pay for the event, but the budget is supplemented by the the City of Camarillo and the Camarillo Meadowlark Service League. These Donations pay for prizes and food. "After Prom keeps high school seniors and dates safe. That is how we get donations- by emphasizing this to local establishments," said Mrs. Kathy Holden, PTSA member. The PTSA does not profit from After Prom.
This event requires about 30 parent and teacher chaperones to volunteer. Schafer said, "We have several administrators and teachers helping out that evening but it's mostly parents who have signed up to take shifts throughout the evening." The volunteer chaperones will be checking students in, as well as setting up and cleaning up the event. This year, social science teachers Mr. Chris Quinn, Mr. Bryan Staples, and Mr. Matthew Doyle will deal poker.
Students are permitted to leave After Prom early if they are over the age of 18 or they have parents permission. However, if students leave, they lose their eligibility for raffle prizes.
Last year, around 300 students attended After Prom, and the After Prom Committee has high aspirations for this spring, in order to continue their mission to keep Cam High "safe and sober." Senior Mikayla Kuskie went to After Prom last year, and said that she particularly enjoyed the cash machine and popcorn. "It was cool how they had ping-pong and lots of candy," she said.
This year, many students look forward in attending the After Prom. "I am going because it is cheap and [looks] fun," Courselle said.
"I will be going to After Prom […] because I heard it was a lot of fun last year and would want to get the full experience of prom night," said Tavasoli.
Leave a Comment
About the Writer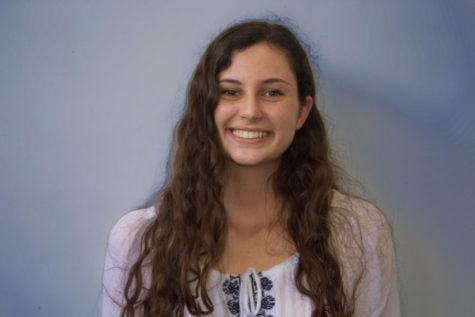 Rachael Ryan, Managing Editor
Hi! I'm Rachael and I am a senior. As the news editor, I am looking forward to reporting the exciting things our student body and staff will do this...