La-crossing into a New Season
[slideshow_deploy id='62832′]
A ball flies off the crosse and into the evening air as a group of players sprint towards the crease, going for the goal. Scoring and ending the play, they celebrate as the final whistle blows and run off the field.
Cam High's new lacrosse club, which seeks to promote the awareness and development of the sport, is working to transition from a club sport to a CIF (California Interscholastic Federation) certified sport within three years.
Lacrosse club president, freshman Tyler Nielsen, not only hopes to build a strong lacrosse community at Cam High, but hopes that his work at Cam High will grown the lacrosse community in Camarillo as a whole- developing lacrosse clubs for those who are interested and allowing players to participate and compete with other schools in a league. If the Cam High team continues to grow and becomes part of CIF, eventually the school can join the Coastal Canyon League. Cam High is the only school in the Coastal Canyon League that doesn't have a lacrosse team up until this point.
In order to accomplish this, Nielson and his father held a booth at Open House last year, which helped the club gain some interest and publicity. With the help of Mrs. Ann Carter, one of the player's parents, Nielsen and his father put this club into action. "We are hoping to have lacrosse grow at the school so we get more players and we will then become a CIF sport," said Nielsen. "I am not sure how to do that but I do believe that if you add a boys CIF sport, you have to add a girls CIF sport also or vice versa."
The co-ed club currently has 14 players, who practice every Monday, Tuesdays, and Thursdays from 6 P.M. to 7:30 P.M. on Cam High's football field.
Gia Kuykendall, freshman, has been playing lacrosse for four years now. She previously played on the east coast, where the sport is much more popular, before she moving to California. "Some of the rules regarding boundaries and certain ways involving picking up the ball when it's on the ground [are different in girl's lacrosse and boy's lacrosse]." Kuykendall also said that boys lacrosse has more contact and several of the rules are altered. "[However, the rules] are still based off on the same thing," she said.
The only equipment required for this sport are a lacrosse stick, helmet, elbow pads, mouth piece and gloves. The team has extra equipment for new players. "[We] do have a few extra sets of pads for people," said Nielsen. "[You] can get very cheap gear used at [a lot of] places."
Nielsen has been playing lacrosse since third grade when his dad shared a video of people playing lacrosse. "Originally, I didn't like it," said Nielsen. "[But after some time, I changed my mind]."
Nielsen said that he enjoys lacrosse since it is not a common sport that everybody plays and allows him to further bonds with those in the lacrosse community. "I really like the sport. I've played it for awhile, and it's not a common sport," said Nielsen, "I really like being in the lacrosse community too."
Head coach Andrew Morales started playing lacrosse in college and has grown a strong passion for it. He started coaching a year after graduating college at a recreational youth program at Newbury Park, and currently coaches for Cam High's new lacrosse program. This is his fifth year coaching lacrosse, and he strives to make sure everybody understands the game, and ultimately hopes players will develop the same passion that he has for the game. "[The goal is] player improvement with the element of enjoyment," he said. "You get out of it what you put into it."
Sophomore Will Steven, who started playing for the challenge, has been playing lacrosse for four years now. "It's unlike any other sport where you're not just playing with your body. You have a stick which is used as an extension of your body." said sophomore Will Steven, who has been playing lacrosse for four years. "No two sticks are alike, so everyone has their own style [of playing]. You'll never find two players who play the same, shoot the same, or throw the same. It's all going to be different."
On Friday, Feb. 10, the lacrosse team had a joint practice and game with Simi Valley High in which players were given the opportunity to watch and learn how the game works. Unfortunately, they lost 5-2. The team last played against Bakersfield High School on Saturday, April 22. They currently hold a 4-3 record.
"I think we're gonna lose a lot of games, but [also] have a lot of close games," said Nielsen.
The lacrosse season ended roughly two weeks ago.
Leave a Comment
About the Writer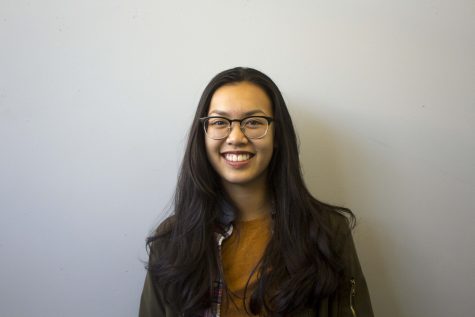 Jacqueline Le, Staff Writer
Hey there! My name is Jacqueline, and I'm a junior at Cam! I love spending my free time playing tennis, traveling, and hanging out with my friends. I'm...