Final Fiasco
With finals looming ominously near for some, Cam High's campus has been abuzz regarding the OUHSD's possible transition to college scheduling.
A college-scheduled school year would cause first semester finals to take place the week before winter break instead of two weeks after the break, as it is currently. Accordingly, second semester would begin immediately after the holidays, and spring break would be in the middle of April instead of towards the end. 

Loading ...
It also means that school would start earlier in August than it already does, which according to Cam High staff members, is the reason the collegiate schedule option loses each year. Cam High's classrooms are, for the most part, not air-conditioned and as the Stinger has reported in the past, the heat index in the school's classrooms is oppressive.
A recent poll conducted by the Stinger revealed that seventy-four percent of the participating students believed that a college schedule would be easier to handle in comparison to traditional scheduling. A sample size of one hundred students was used for the data.
"We would have more time and be refreshed. It's really difficult having [finals] after break," said Sabrina Carter, senior.
The OUHSD and the teacher's union, Oxnard Federation of Teachers and Service Employees (OFTSE), prepare a calendar every two years in negotiations according to OFTSE officials.  The last election resulted in traditional scheduling winning the majority count, and consequently, the established system was kept for the 2014-2015 school year.
Students are not allowed to vote on schedule-changing policies, which, according to Ms. Lori Pristera, English 2 Honors teacher, seems counter-intuitive. "Why not vote the constituency, which is the students?" said Pristera.
A survey was held last year in Pristera's six classes of English 2 Honors students, and an overwhelming majority of ninety-eight percent said they preferred a college schedule in place of a traditional one.
Voting for the new two-year school year calendar will take place sometime within the next month, with teachers given the ballot to choose between "Option A," which advocates a collegiate-schedule school year, and "Option B," which advocates the more traditional calendar.
"I do hope that the vote will turn out in favor of college scheduling," said Mrs. Ida Lange, developmental psychology and cooking teacher. "[But] I do think that the traditional schedule will stay the same because people don't like change and teachers don't like change."
Leave a Comment
About the Contributor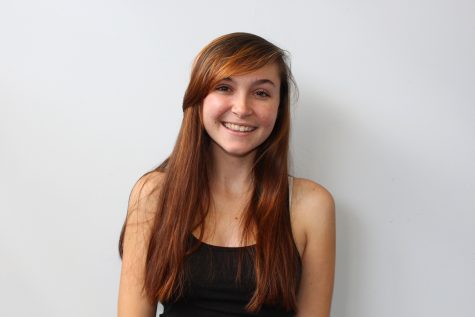 Keira Witham, Sports Editor
Hi I'm Keira Witham, I am a senior at Cam High and this year's Stinger Sports Editor. Writing is my love along with psychology and child development. I...