The Year of the Rooster
Cock-a-doodle-doo! Wake up, it's the Chinese New Year and this year, the calendar celebrates the year of rooster.
Chinese New Year festivities occur throughout this month in celebration of family, friends, and a new beginning. While it is only labeled as a national holiday in China, Hong Kong, Macau, Taiwan, Singapore, Thailand, Cambodia, Indonesia, Malaysia, Vietnam, Mauritius, and the Philippines, many individuals across the world and at Cam High partake in Chines New Year festivities.
Chinese New Year marks the beginning of a new cycle of the lunar calendar, which is aligned with the cycle of the moon and Earth's course around the sun. Typically, Chinese New Year occurs on the second new moon after the winter solstice, and this year it occurred on Jan. 28.
Each year of the Chinese calendar corresponds to an animal- either a rat, ox, tiger, rabbit, dragon, snake, horse, sheep, monkey, rooster, dog, or pig. Every 12 years, the animal cycle repeats. This new year is the year of the rooster, which symbolizes and celebrates individuals who value pride, diligence, and admirable reputations.
Historically, Chinese landlords collected rent money on the last day of the year. If citizens were able to pay their rent, they celebrated with New Year's festivities. These festivities included making loud noises by tossing bamboo sticks onto fire. Modern Chinese New Year preparations include cleaning houses to purge bad luck, buying gifts for family members, and wrapping the gifts in red envelopes. "Red is the color of Chinese New Year. It's the brightest color of all," said Angela Shiflett, sophomore.
According to Christine Ong, sophomore who celebrates the holiday, married members of a family give envelopes to the unmarried members of the family as a good luck in hopes they will get married soon. "Everyone gets red envelopes" she said. "Anyone in the family who's unmarried gets like five, ten, 20, [or] 50 dollars."
Grandparents receive red envelopes from their children and grandchildren. "[The envelopes for our elders are] out of respect for raising you," said Ong. "You have to give a lot of money to your grandparents." Young scholars in the family are also given money to wish them good luck in their studies.
On the day of Chinese New Year, people relax with their loved ones. "You can't do hard work; you can't do laundry, or go on a long car trip. You're supposed to relax," said Shiflett, whose family always welcomes the new year in Chinatown, Los Angeles. "[The holiday is] really busy in LA. There's a giant community parade […] They have dragons and confetti everywhere."
Ong spends Chinese New Year with her family in Los Angeles and visits temples. "We visit three temples [every year]," she said.
At the temples, people pay their respect to the gods through traditional rituals. "We go in and they have different statues you go pray to. You take a bundle of [incense sticks], light them, and stick them in the statues. Each statue has three sticks," said Shiflett.
Chinese New Year traditions also extend to the food eaten during the holiday. Shiflett and her family traditionally eat long noodles. She said, "You always want to eat long things for a long life."
Ong's family makes a nutritious soup to start the new year healthily. "You eat a soup that's really good for you but it doesn't taste that great," she said. "It has seven different vegetables. It's called The Buddha Soup." Accoording to Ong, Buddha Soup contains Chinese broccoli, yams, carrots, a mustard vegetable, different types of cabbage, potatoes, and pork.
On Chinese New Year, celebrants wear new and bright clothes.
"[You want] to welcome in the new year," said Shiflett. "It's just celebrating living another year of life."
Leave a Comment
About the Contributor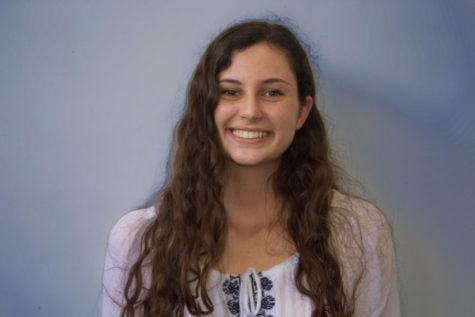 Rachael Ryan, Managing Editor
Hi! I'm Rachael and I am a senior. As the news editor, I am looking forward to reporting the exciting things our student body and staff will do this...