Pushing it to the Limit [video]
After a month of preparation, a precalculus class could be seen on Friday, performing their annual graph dance on the stage in the quad. The activity served to help students memorize parent graphs.
Mrs. Brandae Rossini, math teacher and facilitator of the activity, said that having her students choreograph a dance in which they create parent graphs using their arms is a fun and educational way to incorporate precalculus curriculum into a school performance. "We do the graph dance because there are transformations for graphs, so it kind of makes dance moves," she said. "It's helpful for the kinesthetic learner to memorize different moves or different graphs."
Her class performed this Friday, Jan. 13 at lunch in the quad to the song "Kiss Me Thru the Phone (feat. Sammie)" by Soulja Boy Tell 'Em, chosen by the students. The song is linked below:
Junior and precalculus student Audrey Creel, said "We had to go in at lunchtime on Wednesday, Tuesdays, and Thursdays to choreograph [the dance] and then we had to practice it." The class has been meeting up at lunch to prepare since December.
This annual tradition in her class has been going on for about four years and gathers an audience during the lunch period.
Leave a Comment
About the Writer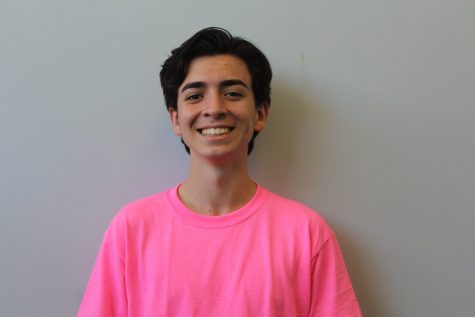 Nick Garcia, Photography Editor
As a first year Stinger staff writer, I am determined to report to the best of my abilities in order to inform the reader about current events and more....