New Prom Transportation Policy Sparks Controversy
For several years, limousines and party buses have been banned from Cam High dances, including prom night. However, a recent newsletter from the administration released during homeroom informed the students and staff that prom attendees must ride a school-administered charter bus to and from prom, or contact administration in order to set up parental transportation.
The charter buses will take students from the lower parking lot on campus to The Vineyards in Simi Valley, where prom will take place on May 13. The price of transportation will be included in the ticket purchase, which is to be determined, along with dinner and other ASB-planned prom activities.
Assistant principal Mrs. Adriana Pulido said that though some of the rules for this year have always been in place, this year's change in location caused the need for mandatory charter buses. In previous years, prom took place at Spanish Hills Country Club in Camarillo, a shorter distance from Cam High than this year's venue. "Students have never been able to drive themselves to prom," Pulido said. "Last year prom was at Spanish Hills and this year it's at the Vineyards […] the difference is the distance."
Senior class cabinet, which was in charge of organizing Prom, decided to skip Spanish Hills this year in favor of a different venue. "We changed the setting because we heard plenty of complaints," said Tyler Tsuji, co-president of the senior class cabinet. "When we're visiting prom sites, people were saying 'don't do Spanish Hills again' because we've done it for the past few years."
Due to how much farther away prom will be from the school, the administration decided it would be in the student body's best interest to require transportation. "It basically just boils down to safety and making sure that everyone gets there safely and returns safely," Pulido said.
However, this executive decision divided the student population and many of the seniors who are planning to go to prom are now frustrated.
"I think it is unnecessary and very inconvenient because I feel like having all the people that are going to prom arrive at the same time would be very chaotic," said senior Joseph Cachin. "Allowing people to arrive at separate times and drive themselves, like the situation at homecoming, would be better."
"It's a little inconvenient, honestly, but I don't really mind," Sonali Mayer, senior, said. "I hear The Vineyards is beautiful and I'm pretty excited."
Senior Iris Shim expressed similar sentiments to Cachin. "I'm so upset and shocked that the administration would actually enforce this […] Students are being forced to pay for a bus that they don't even want, and it's uncomfortable for those who have guests from different schools," she said. "Right now, I don't even want to attend prom because of the bus."
The charter buses will raise the ticket price for prom, a fact that upsets many students.  "Honestly, I think the cons outweigh the pros.  First of all, paying an extra bus fee on top of our prom ticket, dresses, suits, etc. is just too much. What if some students can't afford all these costs?" said senior Shing Ou.  "I get that it's a form of transportation for us, but it forces us to adjust our picture or dinner schedules just so we can make it on time to the school."
The problem of available parking was also an issue resolved by this year's charter buses. "Most of the venues where we have our proms cannot accommodate 500 vehicles," said Ms. Lori Pristera, senior class cabinet director.
Despite these transportation issues, some students feel that these regulations are confining. Senior Mattea Pulido said, "It seems too restrictive in general.  They're asking us all to meet at the school at 6 p.m. which would limit our ability to anything, like dinner, beforehand.  I know a lot of people aren't really dance people that don't want to have to stay the whole time and with the buses, they aren't allowed to decide when they leave."
The Stinger conducted a poll regarding the opinions of students and staff on the issue. Of a total of 78 participants, the results are as follows:
85% believe the policy is restricting and unnecessary
8% are not attending prom, and therefore don't care about the policy
6% said that the policy does not affect their view of prom
1% believe the policy will provide an easy and efficient mode of transportation
Senior Malyssa Briggs said, "I just don't see why seniors, who are mostly 18-year-olds, have to be strapped down to a bus for their Prom night […] I know that I don't want to be there the entire night and we shouldn't be forced."
Briggs and some other students want to organize another prom in place of Cam High's dance. "I have some friends that are hoping to all pitch in, and then have students pay a hundred or so dollars and have our own [Prom]." She said she knows people who are DJs for recreation and hopes to get a few teachers or parents involved to help smooth the process.
"I think they should  be able to drive themselves and come whenever they want. I want whatever [the seniors] want," said junior Sophia Cortina. "I mean, after all it is their night, and they should be able to spend it however they want to with their friends and not have to rely on their parents to take them anywhere.  They shouldn't have to face so many restrictions."
Despite the noted uproar from many seniors,  officials indicated that as a school event, Cam High bares responsibility for what happens to students. "Bottom line is that it's about safety," Pristera said.
The administration, along with the senior class cabinet and ASB, worked together to figure out a solution for the transportation situation through several rounds of meetings."We tried very hard to reflect the wishes of the student body, but in the end it was the administration's decision," Tsuji said.
Many students have complained to the senior class cabinet about the transportation issue. "Class cabinet also has to deal with a lot of annoyed students and parents when they didn't even make the decision," said Shim.
According to Tsuji, many of the complaints being voiced now were things ASB and the senior class cabinet offered up in the meetings weeks ago. "Our cabinet is 100 percent committed to representing the student body and their concerns and will continue to do so […] and we willingly respect the chain of command that we are a part of," he said.
At the moment, details are unclear, but there will be probably be staggered times for buses leaving for and from prom in order to address complaints of staying at prom for the entire night or arriving late to the buses leaving Cam High, according to Pulido.
Plans are also in the works to take students wishing to go straight to the Safe and Sober after party. They will be taken straight from prom to after-prom if they do not wish to stop at Cam High to be picked up and continue with their own plans for the night.
A petition was passed around the senior class on Monday to remove the bus transportation because students do not want the added cost being attached to their Prom ticket, but no results have been reported.
View Comments (2)
About the Writers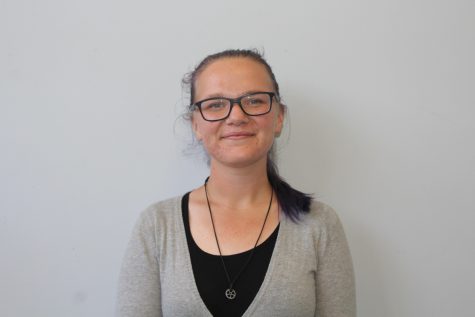 Haelley Hogan, Staff Writer
Hi, I'm Haelley.

My name is spelled kind of funny, I know, it's Irish. But I hope one day it will be better known because I want to become a published...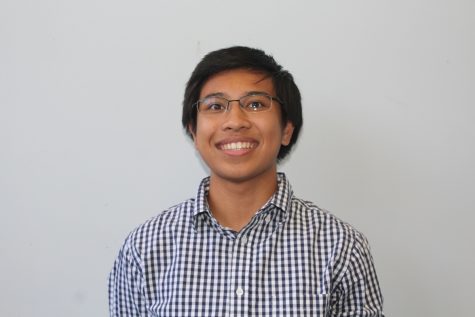 Gaberiel Delacruz, Staff Writer
Hello! My name is Gaberiel Delacruz and I have been apart of the Stinger for four years. I love interviewing people because it's one of the best parts...