A Fight for Survival
According to various new sites, including CNN, five people were reported killed in the recent shooting at the Fort Lauderdale Airport in Florida, leaving another six people injured. The incident also left 40 other people injured in the chaos following the shooting.
The shooter, now known as Esteban Santiago, 26, from Anchorage, Alaska, is currently in federal custody after surrendering upon running out of ammunition.
Santiago was earlier reported to be walking into the FBI office in Anchorage complaining of 'hearing voices in his head.' He was then sent to local police who confiscated a weapon from his car and sent for a mental health check, which he passed. Once cleared, police returned his hand gun.
Officials said that before 1 p.m., Santiago had checked his bag at Fort Lauderdale Airport after flying in from Anchorage, Alaska with a connection in Minneapolis, Indiana. Once he arrived in Florida, Santiago took his luggage to the bathroom where he loaded his weapon, a nine millimeter semiautomatic handgun.
From there, surveillance tapes reveal a calm and collected Santiago walking into the baggage claim area and pulling the gun from his waistband before opening fire on fellow passengers.
Santiago appeared for his first day in court on Monday, under the following charges of "performing an act of violence against a person at an airport that caused serious bodily injury, causing the death of a person through the use of a firearm and using and carrying a firearm in a crime of violence," as read by Judge Alicia Valle.
If convicted, Santiago faces the death penalty. As of now, the defendant has not issued a plea in court but it was requested and he will return to court Jan. 24.
Steve Frappier, an eyewitness to the shooting, managed to make it out of the front line of the fray without any major injuries. In the midst of chaos, Frappier slipped by major injury and possibly death because of his laptop.
When the shots rang out, Frappier and other travelers rushed to escape. Frappier took to the ground in a position he later described in an interview with CNN as "like a tortoise with the backpack on me" when the gunman's bullet struck.
"It was only later when I went to the bathroom to check myself out that [I had noticed] the bullet had entered my backpack, hit my laptop," said Frappier. "Later when I gave my backpack over to the FBI for investigation, they found the bullet in the pocket of my backpack."
As of this Monday, the family of one of the victims, Shirely Timmons of Ohio, released a statement in her honor. "Shirley Timmons was an amazing daughter, wife, mother and grandmother," said the statement. "For Shirley, it was all about family. She and her husband of 51 years met when they were in the 8th grade […] Together they built a close, loving family with their three daughters, three sons-in-law and eight grandchildren."
The remaining four victims included the following:
Olga Woltering, 84, who was stopped with her husband, Ralph, on their way to a Caribbean cruise.
Michael Oehme, 57, was also on his way to a cruise with wife, Elizabeth who was shot in the shoulder but is expected to make a full recovery.
Terry Andres, 62, was on vacation to celebrate his birthday with his wife and daughter. His wife, Julia, had left to get a cart just before the shooting had begun and sustained no injuries.
The fourth victim remains unidentified as the coroner is not approved to release names.
Various memorials and services are being held for the victims by their families. All of them are to be private events for the families and close friends for those who were lost. Santiago is currently being held at Broward County Main Jail without the possibility of bail. As of now, the authorities are not relinquishing any other information as to how the case is going in court.
Leave a Comment
About the Contributor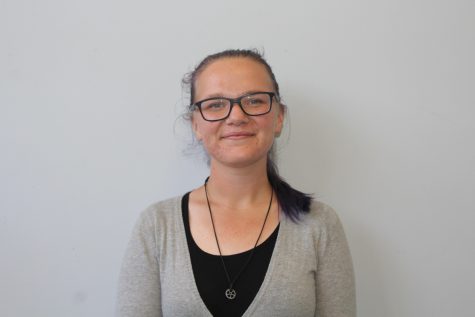 Haelley Hogan, Staff Writer
Hi, I'm Haelley.

My name is spelled kind of funny, I know, it's Irish. But I hope one day it will be better known because I want to become a published...