Taste and Tell #4: Im-pasta-bly Good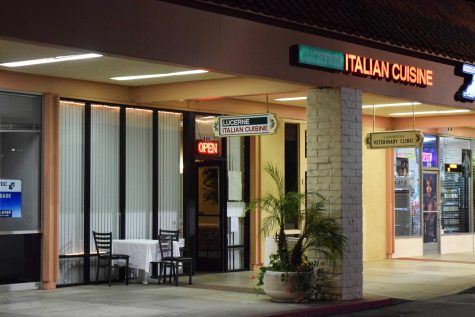 Camarillo's small-town-feel boasts many family-owned restaurants that have been passed down from generation to generation- and Lucerne Restaurant is one of them. Located in Central Plaza, this restaurant is a hidden gem whose big flavor makes up for its minute size.
Wedged between Round Table Pizza and a veterinarian's office, this obscured restaurant may seem quiet, but don't be fooled by its seemingly trivial size- the interior offers a delightful ambiance and fresh, flavorful food.
The Experience
---
The restaurant was rather quiet when we arrived, even though it was dinner rush hour, so we were seated right away. Although the small size of the restaurant may seem underwhelming, the decoration and aura of the establishment make up for it.
The tables are beautifully set, with low lighting, vases of flowers, and small candles placed on each table, contributing to the relaxing ambience. Our waiter was friendly, ready to suggest menu items, and willing to answer any of the questions we had about the menu and the restaurant itself. After ordering, they brought us hot rolls and butter while we waited for our appetizer. While eating, the staff allowed for no wasted time between courses, checking up on us throughout the meal, refilling water, and asking if we needed anything. The whole experience was relaxing and enjoyable, and the food made it even better.
The Food
---
Rolls & Butter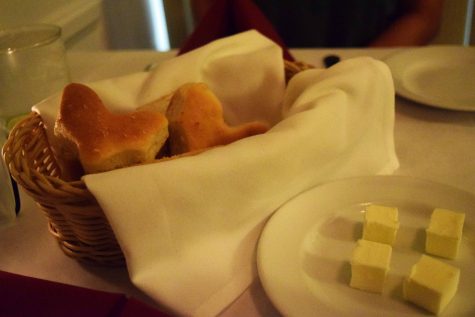 Kaylie: The bread and butter that was served before our appetizer thoroughly impressed me. The bread was crunchy on the outside and soft on the inside, allowing for the perfect combination of textures. Not to mention, some of the bread was heart shaped, adding to the romantic ambience.
Cecilia: When I saw hot rolls and chunks of butter being brought to our table, I was already excited. I had heard that Lucerne had exceptionally good rolls, so I was anticipating how they would taste. There were two heart-shaped rolls and four regularly shaped rolls, Each roll was buttery and flavorful, and with the high-quality butter, they were even better. With every bite of bread, you could feel the butter on your lips after, but, somehow, in an enjoyable way. I had to control myself and try not to fill up on the rolls too much, as we had two more courses of food coming.
Appetizer: Baked Brie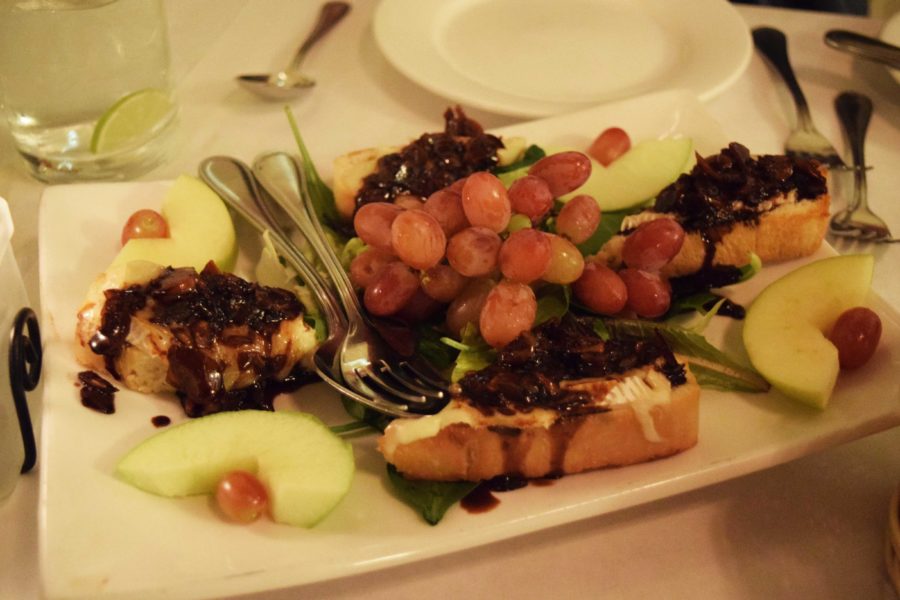 Kaylie: As soon as we had finished the bread, our waiter immediately brought our appetizer over, impressing me with their efficiency. The appetizer was beautifully arranged, the fruit and baked brie forming an intricate design on the plate. I took a bite out of the bread topped with brie and vinegar, not knowing what to expect. I had assumed the appetizer would be savory, however, it tasted more sweet.
The brie was deliciously melted on the top of the bread, and the reduction blended with it amazingly to create the perfect appetizer. After a couple bites, however, I found myself growing tired of the sweetness of the vinegar on the top, and ended up scraping the toppings off so I could enjoy just the bread and brie.
Though I would most likely not order this again, I do think it's a dish one should try, especially if you enjoy balsamic vinegar. After we finished with our appetizer, our waiter brought our entrees right away, again impressing me with their efficiency.
Cecilia: The appetizer was really enjoyable. The flaky Italian bread paired with the creamy Brie and the acidic balsamic vinegar made a delicious flavor combo. With the apple slices and grapes, the toast tasted even better. However, the garlic and balsamic reduction mixed together tasted strangely sweet, and I would have enjoyed a light drizzle of the reduction over the top of the cheese in place of the odd garlic chunks. As a whole, it was a satisfying first course and the fruit gave a refreshing flavor dimension.
Main Courses: Gnocchi Quattro Formaggi & Penne Pasta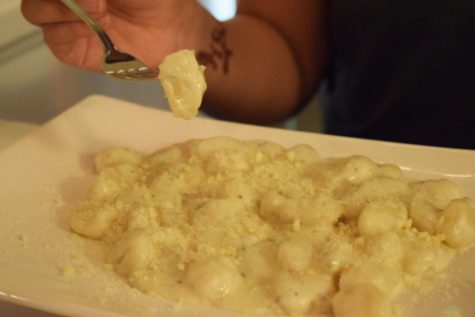 Kaylie: I ordered the Gnocchi Quattro Formaggi for my main course and was delighted. The gnocchi (small dumplings made from potato, semolina, or flour, usually served with a sauce) was coated in a creamy four cheese sauce of mozzarella, parmesan, gorgonzola, and provolone, and it tasted delicious. The texture of the gnocchi was like that of the softest pillow, and the savory sauce made me want to keep eating. The dish proved to be too much for me, however, and I took a box of it home. Later, I reheated it and it tasted just as good as it had at the restaurant, if not better. I would definitely order this dish again, in fact, I want to eat it again right now!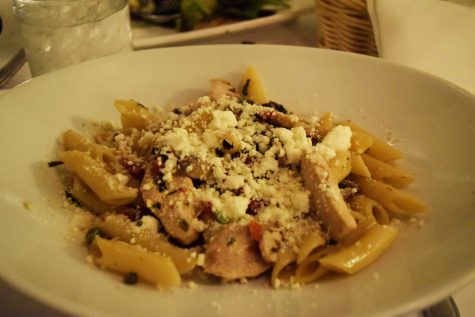 Cecilia: For my main course, I ordered the penne pasta with Lucerne pasta sauce. Lucerne's name-stake sauce consisted of capers, basil, garlic, and olive oil tossed with chicken, sun-dried tomatoes, mushrooms, and feta cheese. I absolutely loved this pasta. Its flavors were light, fresh, and playful. The lemon-y flavor from the capers and slightly acidic bite from the sun dried tomatoes played well with the savory garlic and creamy feta cheese.
Although the chicken was bit dry and the mushrooms could have been cut into bigger chunks, they both added a meaty texture and made the pasta filling and satisfying. Since the only real "sauce" was the olive oil it was tossed in and its only creaminess came from the feta cheese crumbles, it felt more like a pasta salad than a pasta. Overall, however, the pasta was amazing and I would definitely order it again.
Overview
---
Kaylie: I had an amazing experience at this restaurant, and would definitely come again. The service was amazing, the food was delicious, and there was a calming atmosphere within the establishment. Though I may not come often, as the food is a bit expensive, I will definitely come again if there is ever a large event that gives me an excuse to revisit this spectacular restaurant.
Cecilia: The relaxing ambience, good service, and delicious food made for a great experience, I would, without a doubt, return to Lucerne for another meal. I would recommend this restaurant as a place to grab dinner with your family, meet up with a friend, or to go out for dinner with your significant other. The homey ambience and the piquant food create an atmosphere that is appropriate for almost anybody to gather and enjoy food together.
Leave a Comment
About the Contributors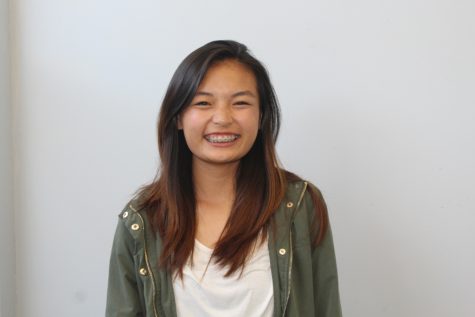 Cecilia Bach-Nguyen, Staff Writer
Heellooo! My name is Cecilia, but you can call me Cece. I'm a junior here at Cam High who loves eating (you could call me a foodie), as well as traveling...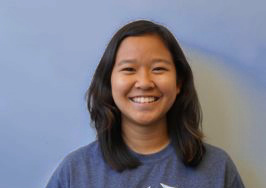 Kaylie Chen, Video Editor
Hello! My name is Kaylie Chen and I'm currently a senior at Cam High. I love reading, listening to music, and watching YouTube videos and shows on Netflix....