Paying the Dues
Cam High's Associated Student Body implemented a new fee last October for school clubs and organizations who need to create posters. In the past, ASB allowed clubs to use these supplies for free, resulting in a loss of funds. Officials say this new policy, instituted not only at Cam High, but at other schools around the district, should help recover some of the lost expenses.
"There were many people just coming in and using [our poster making supplies] for personal use, with little to no regard of the cost of materials to ASB, as well as an uneven distribution of those supplies across the school," said Mrs. Lori Pristera, ASB Director and English teacher.
The prices for posters vary. If a club creates their own poster, the fee will be slightly reduced. For a table length poster, using ASB's materials, the cost is $5. Clubs can also purchase their own roll of paper through ASB for $90.
"In the past, we've taken the time and money to do favors for clubs, but I don't think they realized that our [materials are] pretty expensive," said senior Morgan Lockwood, ASB president. "[This new policy] will help ASB earn our money back that we lost from the materials used to help out clubs."
Supplies are bought with student funds: 50% of the profits from the All Access Passes sales and $45 from each homecoming ticket go to ASB funds, as well as profits from ASB's annual Krispy Kreme fundraiser and school spirit-wear profits. "ASB is not a department, we have to purchase our own supplies," said Pristera. "Funds are not given to us."
In order for smaller clubs with smaller budgets to get the materials they need, ASB is willing to negotiate with them. "That's certainly something on a case-by-case basis that we can talk about with them," said Pristera.
Senior Kathleen Dempsey, president of Poetry Society, said because  the ASB asked for budgets at the beginning of the year without notifying clubs that they would have to pay for the posters, it would be unfair to charge clubs money for posters. "I think a lot of clubs don't know how to get to the supplies [for posters anyways]," said Dempsey, "In the beginning of the year, everything was broken down to us of what we can do and can't do, but they never really talked about supplies. [ASB's instructions were] more focused on fundraising and the money for the clubs."
Jacqueline Le, junior and president of California Scholarship Federation (CSF) also feels that ASB should have publicly announced the policy, but believes that clubs should be responsible for their own supplies. "They should have announced it to all the clubs at a meeting, but clubs should have publicity [chairs] to [make posters] anyway," Le said. "Honestly, it kind of seems like another way for ASB to bring in profit."
ASB will continue to provide posters for events such as senior nights, tryouts, and big games without fees. According to Pristera, when a student enters the ASB room, ASB will be monitoring their supply use and purpose, and the pricing of each poster will be discussed from there.
Leave a Comment
About the Writer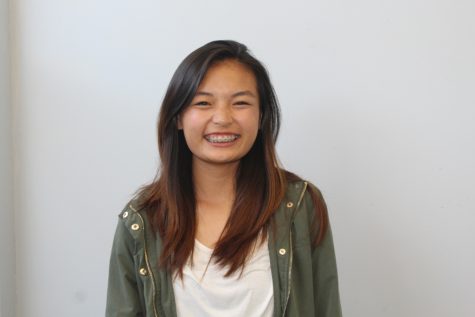 Cecilia Bach-Nguyen, Staff Writer
Heellooo! My name is Cecilia, but you can call me Cece. I'm a junior here at Cam High who loves eating (you could call me a foodie), as well as traveling...