Four Years Wiser
Freshman year can be an overwhelming and confusing transition from middle school into the more adult world of high school and beyond.  With no guidelines or instructions, having some questions answered by seasoned seniors may provide just enough of a cushion.
Here is a Q & A series, asked by freshmen and answered by seniors:
Jaelin Henning: "How do you manage school and sports?"
Luke Garza, who played football at Cam High, for three years said, "I always left one and a half to two hours for homework. Always do your homework, it doesn't matter if its 11 o'clock at night, [make sure you do your homework."
Any student-athlete must learn, and learn fast, how to manage his or her time in order to complete the tasks at hand.  While freshman year is difficult, classes will only get harder and the workload will only grow larger.  It is important to budget activities as schedules become busier and busier throughout the next four years.
Riley Donne: "Is the SAT test that important?"
"Yes,  yes it is. It would give you a leg up, and it is important for a UC school," said Nicholas Campos.
Though it is not mandatory, taking standardized tests is often required for college acceptance, and even if a student does not want to go to college, taking these exams keep options open.  Nonetheless, freshmen, sophomores, and juniors now have to take the practice SAT, and next year, the SAT will become mandatory in the OUHSD as well.
 Tabitha Ebright: "What are the best ways to study?"
Jose Rodriguez said,"AVID [Advancement Via Individual Determination] really helps with study habits and it helps keep you on track. Cornell notes also tend to help a lot."
As students progress through high school, they will all discover what study method works best for them individually.  Until then, keep experimenting.  Eventually, the method best suited for each student will surface.
Cooper Ysais: "Are the dances really worth it?"
Shayla Burroughs said, "If you only go to one dance, make it prom, because it's your last chance. But most dances are worth it."
Most years, there are at least two or three dances.  Some, like homecoming, are formal, while others, such as the neon dance, are informal, so make sure to stay in the loop.
Shaeley Hicks: "How did you pass [classes] and how do you avoid stress?"  
Grace Churchill said, "Study like crazy and don't wait to study, especially for AP tests. Also, forming a study group would be a good idea."
Study with people you work well with, not just your friends. Reviewing with friends can sometimes be distracting, so surround yourself with like-minded people who will push you to work hard when practicing for important exams.
Michael Grandi: "What was your favorite part about high school?"
"My favorite part about high school was the football games: hanging out with my friends and watching the game was so much fun," said Churchill, who also answered the previous question.
"[High school] let me meet a ton of new people," said Campos, who answered the second question as well. "But it also showed me that people come and go really easily."
Leave a Comment
About the Contributor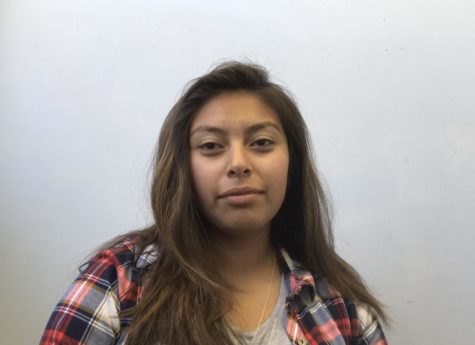 Jasmine Plascencia, Managing Editor
Hey! I'm so excited for my senior year, I'm the managing editor and this is my third year in the Stinger. Make sure to check out some stories while here.