Application aftermath
The deadline for college applications just passed on Nov. 30, but now that the application process is over, what's next for Cam High students?
According to Mrs. Debbie Prentice, College and Career Center adviser, students should focus on scholarships once their college applications are turned in. "There are so many to apply for," said Prentice. "The more you apply for, the better your chances are of getting one."
Prentice also said that scholarships are easy to attain since not many students apply at the end of the year. "In the past couple of years, thousands of dollars worth of scholarships that [students] could have won by default simply by applying – because no one else applied – have gone unclaimed. Because of this, some donors have stopped giving money altogether," she said.
Christopher Tapia, senior, expressed an interest in scholarships. "I'm definitely going to look into scholarships now that the main application is done with," he said. "Money is a real concern for me."
Tapia has applied to seven schools, in both the UC (University of California) and CSU (California State University) categories, and is looking into several scholarship options. "Mostly I'm going to focus on getting through the semester," he said. Tapia is currently enrolled in five AP classes. "Schoolwork is just as important [to me] as college applications were, and a little more [so] than scholarships."
Despite the expired deadline for college applications, Francisco Villegas, senior, believes that his work isn't finished. "For me, college applications aren't over yet," said Villegas. "There is still a lot of preparation to do."
Villegas has applied to eight colleges this year, both UC and CSU. "[For students], there's still a lot of work to be done," he said. "There's still finals, SAT and ACT tests, homework, and scholarships to worry about. There's no break."
Prentice believes that students need to find ways to balance breaks amid their heavy workloads. "After working so hard on all the college stuff, try to relax. Try to make yourself less-stressed," she said.
Most students will know by March whether or not they have been accepted or denied by the colleges of their choice.
Whether Cam High students are going to universities or community colleges or some other path, graduation is less than six months away. "I am very happy and excited about this new experience," said Villegas. "There are a lot of new things waiting for me at college."
Leave a Comment
About the Contributor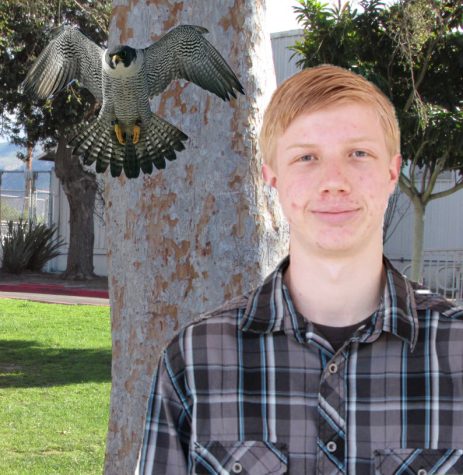 Sam Falconer, Retired Staff Writer (2014-2015)
Hi, I'm Sam Falconer. I'm a senior this year, so, yeah. Anyway, I am a film connoisseur and an avid reader and writer. I am also a lover of all things...