Language GAPP
With the departure of twenty-six German exchange students last month, Cam High's GAPP students are starting to prepare for their upcoming trip to Germany in spring of 2015.
Cam High's GAPP students will depart to Rothenburg ob der Tauber, Germany on March 14 and return on April 4. They will be reunited with their German partners and go on excursions including a trip to Berlin, the Bavarian Alps, and an aerial Gondola lift, not to mention experiencing the culture, food, people and daily life of Germany.
Many of the GAPP students say they've been looking forward to the once-in-a-lifetime trip. "I've been waiting for this trip since I heard about it in eighth grade," said Jake Tackett, junior.
"The trip will broaden my view on how I view Germany as a country," said Cameron Shirley, junior. "My brother was a part of the GAPP team and came back a totally different person by becoming more independent and more knowledgeable. I hope to be the same."
When in Rothenburg, the GAPP students will give a PowerPoint presentation to a German class about a topic to do with the United States or California. The PowerPoint, which is to be presented in complete German,  requires an accompanying interactive activity, such as a crossword or a debate. Some of the topics that Cam High's GAPP students plan to talk about include national parks, Disneyland, and American traditions like prom and homecoming.
Having taken German for three or four years, Cam High's GAPP students have adopted different methods for how they will overcome language barriers while in Germany.
A common way of learning and preparing for the culture shock was to text and communicate with their respective GAPP partners. "My exchange partner and I write to each other in German," said Katy Galan, senior. "It is a lot easier than I thought it would be."
Scott Brown, senior, said, "I am very confident with my German, and I don't think I will have trouble communicating, because I have had four years of taking German."
Others feel ill-prepared for the trip, but find it exciting to tackle the challenge. "I'm not very confident in my German-speaking ability," said Jared Angcanan, senior. "I'll learn more German, and ask my partner questions, but I'm the kind of guy who just dives into new stuff."
As March 14 approaches, GAPP students continue to prepare and study for the upcoming challenges, activities, and enjoyment they will face.
"This program has already made a huge impact on my life," said Maddie Tingle, junior. "I have made lifelong friends and learned the similarities and differences between German and American culture and way of life."
Leave a Comment
About the Contributor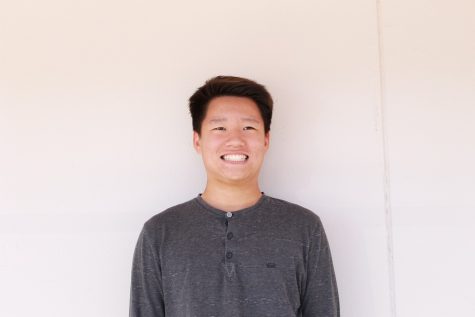 Paul Chun, Staff Writer
Hi, the name's Paul Chun. I'm a sophomore here at Cam High. I like to play tennis on my free time and enjoy my time reading about different articles on...