Mr. Brett Ropes, Social Science teacher and coach, dies at 45
Cam High social science teacher and coach of multiple sports, Mr. Brett Ropes, 45, passed away on Oct. 15, 2016 after a brief illness.
Ropes, who was known on campus for wearing loud Hawaiian shirts and his trademark Converse Chuck Taylor shoes, began teaching at Cam High in 1998 and taught here for 19 years before choosing a transfer to Pacifica High School at the beginning of this year. He was an avid surfer and aside from his unique clothing choices, was known for his 1957 Chevy station wagon, its loud engine announcing his early morning arrivals on campus.
Students who knew Ropes wore Hawaiian shirts and Converse shoes on Friday, Oct. 21, to honor his memory.
Mr. Dennis Riedmiller, special education teacher and a Cam High coach of multiple sports, has known Ropes and his family for many years and coached with him. "He loved teaching and coaching," Riedmiller said. "He was stern when he had to be, but loved to have a good time with students, laughing, joking, making the learning environment [as] much fun as he possibly could. I think he really enjoyed that part, especially his upperclassmen; he enjoyed the conversation, the fun that you have with juniors and seniors."
Riedmiller was also a coach and his son, Ryan, who now works as a substitute teacher at Cam High, played basketball for Ropes when he was still a student. "He always asked about strategies and things. What I saw up in the stand, he was never afraid to ask for help," said the elder Riedmiller.
Ropes worked as a golf coach as well and was himself a constant player of the game. "He also loved his golf. He loved to watch kids improve and get better. He was very good in fundamentals, and he was very fair, trying to get every kid in the game, whether it was a win or a loss, or whether it was a blowout or a tight game, which was very difficult when you have 80 kids on the team."
Cam High English teacher and Stinger adviser, Mr. Mark Storer knew Ropes since he came to Cam High in 1998. "He subbed for me during my first year here as a full-time teacher in 1997," said Storer. "I always knew how much he cared about this job, this calling. He always said he was born to do this job."
Storer said that he and Ropes, along with many other Cam High teachers, struck up friendships that lasted nearly 20 years. "We raised our kids together, we hung out together. I loved Brett very much. He was a great friend," Storer said.
Ropes also had a strong influence on the lives of his students. "He was very passionate about teaching, he loved teaching," senior Yvonne Gaytan said. "He was very entertaining. He was very funny. I just enjoyed going to his class. Just such positive vibes."
"[One] day, I was crying in his classroom because I had a really, really bad day," Gaytan continued. "He came up to my desk and he [asked], 'where's that smile?' I just stared at him. And then, we were staring at each other for good thirty seconds. And he [said], 'you know, I'm not going to leave this desk until you smile, right?' And I was like, 'Oh crap I have to smile.'"
Ropes' family held private services. Donations can be made in Ropes' memory to the Cam High Athletic Department.
View Comments (1)
About the Contributor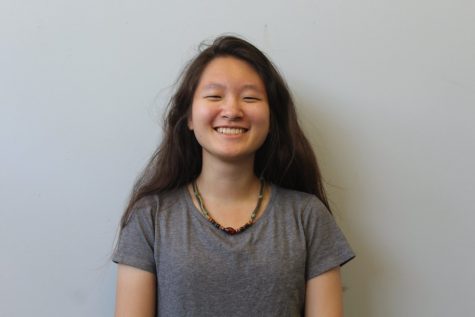 Chun-Tzu Huang, Features Editor
Hello everybody, I am Chun-Tzu Huang,  a senior, and it is my second year on the Stinger staff.  I am a lover of creative writing and a bit of a writing...