Lemonade for a cause
The Camarillo community came together for a bake sale at Padre Serra Parrish Church on October 22 from 1-4 p.m., to raise money for the three children affected by the recent Huntington murder-suicide.
The color purple appeared thematically throughout the bake sale to represent domestic violence awareness. October has been the official month for domestic violence awareness since 1987.
The stand was named 741 Lemonade Stand, coined by the granddaughter of Mr. Richard Yarborugh, who helped organize the stand. "Though I never knew the family, this touched my heart and I had to do something. The original idea was to set up a table with lemonade and baked goods in front of Tierra Linda, but then we realized we were going to need more room," said Mrs. Jayme Hofteig, coordinator of the event.
Many people attended the fundraiser to support the family. The lines ran from front of the church and ended at the church's back parking lot. "Its nice to see the support. Though with the amount of lives [Janet Huntington] has touched, it isn't surprising," Yarborugh said. "I can't imagine how tough this is for her kids, so I'm so glad we are doing this."
At the event, there was a large variety of baked goods for sale including cookies, cupcakes, cakes, pies, bread, as well as various gluten free and vegan friendly options. There was also a raffle table filled with plush items, books, and gift cards from local businesses, as well as many gift baskets. Donations were accepted and went to the funeral services of Janet Huntington, the victim of the October 17 incident.
Throughout the entire event, people continued to come and support, and the lines were never short.
Within the first hour, a group of bikers, the Tribes Men motorcycle club, rode onto the Padre Serra parking lot to show their support as a group for the family.
Another group at the fundraiser, called Mom Tribe, a closed online group of Camarillo moms that share tips on parenting, took pre-orders for their hats at the event. The hats cost $15-25 and all the profits were given to the children of the Huntington family. Nearly 250 hats were sold.
Hofteig is currently starting a non-profit organization and community support group called Lemons for Lemonade, in order to aid Camarillo families affected by a medical or financial crisis. This group can be joined through Facebook by searching "Lemons for Lemonade."
Leave a Comment
About the Writer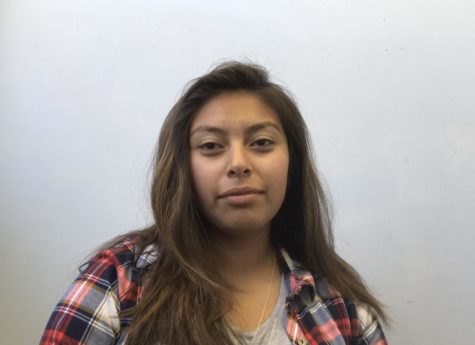 Jasmine Plascencia, Managing Editor
Hey! I'm so excited for my senior year, I'm the managing editor and this is my third year in the Stinger. Make sure to check out some stories while here.