Homecoming Dance Improvements Met with Positive Feedback
Cam High's homecoming dance, held on school campus behind the gym on Saturday night, had about 1,100 attendees, according to ASB.
The theme of the dance, diamonds are forever, was represented by the decor with a large tent positioned on the black top behind Cam High's gymnasium covered with metallic streamers, balloons, and glitter. A smoke machine and strobe lights poured over the dance floor setting this year's dance apart from last year's. DJ Blake, professional photos by Visual Photography, and a refreshment station were also available to party-goers in the gym.
Christopher Keating, junior, said that it was the best homecoming yet. "The decorations surprisingly looked good with the theme," Keating said of the themes of previous years, which he referred to as lack-luster. "I thought they might have looked tacky when I initially found out the theme, but upon arrival on Saturday everything looked put together nicely."
"There was nothing I didn't enjoy, to be honest," said Sophia Cortina, this year's Junior Homecoming Princess, who was very surprised by her nomination and win. "[Becoming] homecoming princess was interesting, and I was really nervous, but everyone was really nice. I ended up having a lot of fun."
A new addition to the dance this year was refreshments being available for purchase during the dance. Nothing Bundt Cakes of Camarillo provided miniature cakes and a Mister Softee Ice Cream truck was on hand. Free water was distributed as well, but not enough to last through the entire dance. "They ran out of water which was a bummer," said Amanda Chisholm, sophomore. "But [it was] so much better than last year."
Katie Oliver, junior said that overall she had fun at the dance, but found fault with lack of free food. "I liked it being behind the gym, [but the] food really should be free because we paid so much money [for Homecoming tickets]," she said.
Overall, the 2016 homecoming dance had generally positive reviews, many seeing it as an opportunity to spend time with friends. "I really enjoyed it. I loved being around all my friends and people I love," said Lucas Perine, freshman.
"Homecoming this year was bittersweet, knowing that it was my last one," said Hadar Amar, senior. "But it was an amazing time spent with some of my favorite people."
Leave a Comment
About the Writer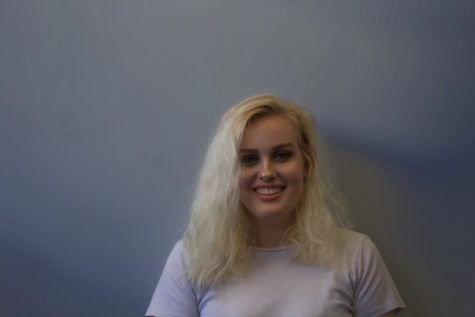 Chloe Schicker, Editor in Chief
Hi, I'm Chloe this year's Editor in Chief of the Stinger! I'm so excited to be apart of our school's newspaper this year and I hope you enjoy our site!