Scorps Spotlight 14: Jaime Jaquez Jr.
The squeak of sneakers and the bouncing of the ball on the court are familiar sounds for Cam High sophomore Jaime Jaquez Jr. Jaquez has loved basketball for almost his whole life, ever since his father taught him from a young age.
Jaquez was recently selected for and participated in the 2016 USA Basketball Men's Junior National Team October Mini-Camp on Sept. 22 of this year. The week-long camp was an opportunity to demonstrate players' skills during training to representatives from the national basketball team.  These representatives assess the players' abilities and determine who makes the junior national team. Jaquez's place in the mini-camp is offered to only 30 in the nation. "It's really great to see all my hard work recognized," he said.
Jaquez was selected by recruiters who observed him at the high school level. Once at the camp, the nominees demonstrated their skills through training exercises and games, competing for 13 spots on the junior national team. Jaquez has yet to be contacted.
When he was younger, Jaquez played club basketball for the Southern California All-Stars.
His father, Jaime Jaquez Sr., also played basketball at Cam High, where he moved on to play at Moorpark College and then at Concordia University in Irvine, California. His mother, Angela Jaquez, played high school hoops at Sabino High School in Tucson, Arizona, followed by Pima Community College in Arizona, and later finishing at Concordia.
Jaquez Jr. hopes to continue his family's legacy in the sport at Cam High. "Ever since I was little, I've wanted to come to Cam High," Jaquez Jr. said. "Nowhere else was really in mind. Just Camarillo. I wanted to do something with my family and have something to do with my dad. I spend a lot of my weekends with my dad just shooting hoops. It's fun and relaxing."
In his free time, Jaquez Sr. trains his son to become a more versatile player. Jaquez Jr.'s versatility, according to Cam High boy's basketball coach Mr. Michaeltore Smith, makes him stand out on the court. "He can play inside. He can play out on the wing. He can shoot the ball. He can bang around with the big guys by the rim," Smith said. "I think the versatility, for us, is the thing that sets him apart." 
According to MaxPreps, Jaquez Jr. averaged 15.3 points, 2.6 steals and 1.8 blocks per game.
Jaquez has been in contact with UCLA, Stanford, Pepperdine, UN Las Vegas, Montana, Portland and UC Santa Barbara through letters and emails with coaches. "I can't wait to play [basketball] in college. [Playing basketball] has taught me a lot about responsibility and hard work, and I plan on using that off the court as well," he said. "I wasn't on an official team for a long time. Most of the time I was just having fun with my friends shooting hoops."
View Comments (1)
About the Writer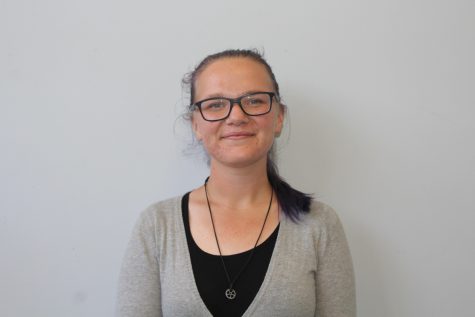 Haelley Hogan, Staff Writer
Hi, I'm Haelley.

My name is spelled kind of funny, I know, it's Irish. But I hope one day it will be better known because I want to become a published...