Becoming Part of the Solution: An invitation for civil political discussion
In the midst of a wild, cantankerous and ugly political election, it's undoubtable that decorum in daily political conversation isn't exactly easy to maintain- and the highly polarizing effects of both campaigns only exacerbate this.
It seems as if this election thus far has been characterized by a variety of angry statements, extreme passion, casual lies and general unprofessional behavior. These potentially harmful qualities have had massive repercussions on the political sentiments of citizens across America. Even worse, a common (and growing) aversion to politics among most of the general,  mildly-informed populace is preventing people from joining the political conversation, whether out of fear of judgement or fear of never knowing enough.
The prominence of only the louder voices in the crowd are only furthering these political fears and the spreading of misinformation. A dangerously high percentage of the population, particularly new voters, lack the most fundamental information needed to attempt to understand the beast that is modern American politics.
However, political conversation in and of itself is anything but harmful. One of the most powerful actions we can take, adults and students alike, is to educate ourselves- to breed not only civilized but educational discussion, rather than allow condemning, hateful and inaccurate sentiments to permeate throughout our community.
As the Editor-in-Chief of the Stinger, I encourage the welcoming of open discussion, facilitated by our First Amendment rights this election season. This school year, our staff is opening up the Stinger as a forum for political expression, to all Cam High students and staff.
We invite you, our readers, to submit an election related, opinion-style piece for the chance to be published on our site. We welcome your voice in the din and noise and we want to create a forum for civil discourse, reasoned argument, serious debate and honest discussion.
Feel up to the challenge? Read the guidelines below and send pieces to us before November 1, 2016.
Some opinion editorial instructions and guidelines include: 
This style of writing should be written stylistically and structurally similar to a thesis paper in your English class. Take a look at our Op-ed section for some examples.
Submitted pieces should be 500-800 words.
You are welcome to embed online citations and resources into your article to reinforce your points.
Keep it professional. We will not publish stories which include libel, misinformaton, ranting or the baseless trashing of either opponent.
Submit completed pieces to achsstin[email protected] in a word document before the end of October.
The Stinger staff reserves the right to edit your article for style, clarity or form.
Leave a Comment
About the Writer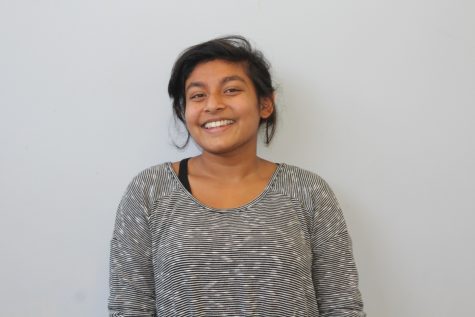 Athena Quddus, Editor-in-Chief
Hello friends! My name is Athena, and I'm the Editor-in-Chief of this wonderful publication. As this is my fourth year on the Stinger staff, I hope to...