From First to Third: The Homeroom Change
Homeroom was changed from first to third period this school year in order to better inform the student body of school information and events.
The change was made because the announcements weren't reaching all the students effectively during first period for several reasons, including that the announcements and Cam High Connect videos are not shown in morning PE classes. "The major rational [for the change] was that many students weren't getting information that they needed," said Dr. Kim Stephenson, principal. "[There were] a lot of scholarships going unclaimed, and a lot of kids saying they didn't get information wanted to move it forward."
According to Stephenson, third period was also chosen for homeroom because it is after nutrition, and the majority of students have a third period class. The bell schedule was not changed, aside from the movement of homeroom. Some other schools in the OUHSD have a third period homeroom, but this varies by school.
Stephenson said that Bobby Stern, last year's ASB and School Site Council president, suggested the change from first to third period homeroom during the 2015-2016 school year. The School Site Council consists of students, faculty, and parents who work with the the principal to incorporate school improvements and budgets."Last year [Stern] did a presentation at a staff meeting. It was also introduced to the PTSA to get parent input. We got input in all three places: staff, parents, and students and took an account of all feedback," said Stephenson.
The final decision was made by Stephenson after considering and reviewing the council's input. There was little negative feedback received from the three groups, according to Stephenson. "I love [having homeroom third period]," said Ms. Lori Pristera, ASB adviser and English teacher. "Students get more information and it helps them be aware."
"I think  [homeroom] makes good sense for evacuation to a third period because everyone has a third period, and it's better to show Cam High Connect," said Mr. Chris Quinn, social science teacher. "But third period seems way too long. First period takes longer to get things rolling. I think it's better for homeroom third, but I would like half of the extra minutes in first period- a hybrid solution."
Some teachers, however, do not like the change. "I prefer first period homeroom," said Mr. Donald Crowell, science teacher. "The morning is when you get things organized [with the extra time]."
In addition to the homeroom change, video announcements made by the Video Production class are now shown to homeroom classes on Mondays and Wednesdays. "We're trying to make them more engaging with visuals," said Stephenson.
However, these videos still aren't reaching some students, as showing the videos is up to the teacher's discretion. "I didn't know we had video announcements until now," said senior Anais Castellanos. "We usually don't watch them in my class."
Students' responses to this change vary, along with the reasons for their opinions. "Well I wish I could have 1st period [homeroom] because this year I have AP art studio and I would love the extra time on my art. I am just used to the 1st period," said Castellanos.
"It's weird, but it's just a change, that's it," said junior Justin Lieb.
Leave a Comment
About the Writer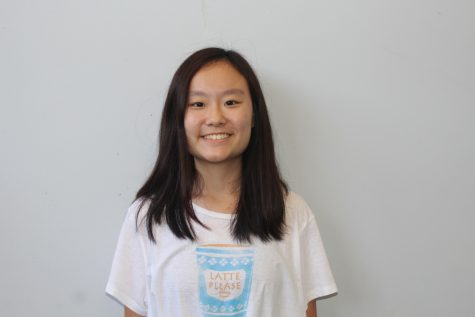 Kristi Chu, News Editor
Hello! My name is Kristi Chu, and I am a senior at Cam High. This is my second year on the Stinger staff, and I'm so happy to be the news editor this year!...