Hope Springs Eternal: The Lakers, luck and losing
The Los Angeles Lakers, perennial losers this season, had a slight ray of hope burst open at the Staples Center Sunday when they beat the Hornets from Charlotte 107-92.
The Lakers were suffering from a five-game losing streak, with three losses on their home court. The air was thick with anticipation as the seconds ticked away Sunday and the Lakers had the lead.
Although the team remains one of the overall best with sixteen championships, for the last three years fans have been disappointed with multiple losses by the Lakers, who were plagued by injuries, an older and slower first string and who have not won a championship since 2010. This season was looking to be another one characterized by consistent defeat, but the Hornets, already fighting their own demons on the court, looked to be an opportunity for the purple and gold.
However, right at the start of the first quarter, the Lakers were already overwhelmed. Same old same old.
Half-way through the quarter, though, the Lakers took a time out to discuss tactics while the Hornets waited confidently with a nine point lead. After the Lakers' time out, they were successful in gaining eight points as the Hornets gained only two. By the end of the quarter the Lakers were still down by seven points with a score of 18-25.
As hard as the Laker girls shook their pom poms, The Lakers were still unable to tie with the Hornets and with a needed nine points to tie by the end of the quarter, it was not looking too good.
Unexpectedly the third quarter was a time of hope brought back by the audience as the Lakers began to complete and make more baskets and eventually end the quarter with a twelve point lead with a score of 76-64.
The Hornets came back for the fourth quarter bringing their score up by seven points while the Lakers only gained three points with 9:04 minutes left on the clock. Both teams fought back constantly catching up points, but the Lakers managed to keep a steady lead, keeping the Hornets under the century mark and holding a score of 107-92.  Streamers exploded from the ceiling and the audience broke out in cheers.
It's just a little sign of hope, perhaps. The Dodgers floundered last summer, but picked up momentum and at least made it to the playoffs. The Kings are too much fun to watch now on the ice and so maybe it's the Lakers turn to be in the cellar. With Sunday's game, however, hope springs eternal. See you on the court.
Leave a Comment
About the Contributor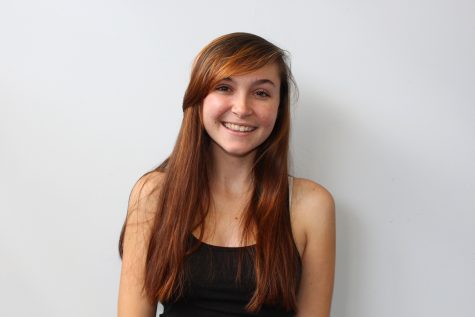 Keira Witham, Sports Editor
Hi I'm Keira Witham, I am a senior at Cam High and this year's Stinger Sports Editor. Writing is my love along with psychology and child development. I...