The vocal stylings of Crescendo Club
Acapella has made its way onto Cam High's campus in the form of Crescendo, a service club which aims to spread cheer in the homes of the elderly and at other charity events.
The club was founded this year by junior Mikka Vapor who was inspired to start it by her passion for music and ambition to give back to the community. "When I realized that I could use my talent and passion to serve other people, I decided to start Crescendo," said Vapor. "Whether it's helping someone with musical therapy or simply entertaining someone and putting a smile on their face, it's super rewarding to do something that you love that also makes others happy."
Crescendo, like many other student clubs on campus,  has a board, plans events, and operates through their approximately 18 members. Vapor claims that due to their club's late start in second semester, it doesn't have as many members as it would have had if the club existed in time to participate in club rush. Most of Crescendo's members are involved in other music programs on campus such as band and choir, but club leadership remains hopeful that the club will recruit more musically inclined people outside of Cam High's official music programs.
The club has performed at various charity events throughout second semester, including a game day to raise money for the St. Jude's and Save the Children clubs, an art expo at Cal State Channel Islands, and a St. Jude's Pleasant Valley hospital dinner. "The Crescendo club consists of talented students who are passionate about acapella," said junior Halle Le, who was very satisfied with Crescendo's performance at the game day event. "They take their time to perform well-practiced songs around the community to uplift events and help spread their interest in acapella to their audiences."
Crescendo's music director, junior Izzy Stewart, is in charge of providing song suggestions and practicing them with the rest of the club; however, final song decisions are ultimately made by all the members. "When we had our first performance, the members and I started by suggesting popular songs so that we would all be familiar with them," said Stewart. "We worked together to create a good list, and now, I just add similar suggestions to the list."
Members also have optimistic hopes for the future of the club. "I'd like to see not only a growth in members, but in friends. I know it sounds cheesy but the club really is having fun while serving the community," said the vice-president of Crescendo, junior Michelle Musselman. Musselman also said that she is looking forward to a growth in the amount of events the club participates in.
Crescendo meets regularly every Monday in F2, Mr. Daniel Cook's room, and the club is currently scheduled to perform at Leisure Village, the Royal Gardens of Camarillo, and Brookdale.
Leave a Comment
About the Writer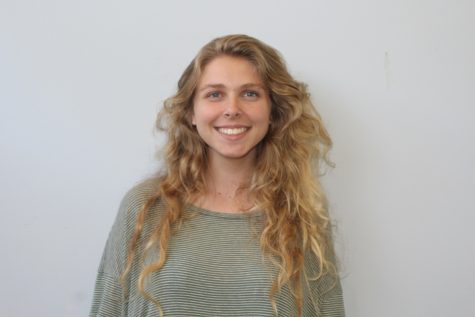 Annie Mascolo, Co-Managing Editor
Hello! My name is Annie and I am one of this year's co-managing editors. It is an honor to be a part of this news publication and I hope to help make it...