A little rain, a lot of hope at Relay For Life
 The Camarillo skies poured with rain last Saturday, but that didn't stop senior Tim Martin.
He and several other Cam High students circled the track as part of Cam High's sixth annual Relay For Life, a global charity walk that aims to support cancer patients. Participants formed teams and took turns walking around the track for 24 hours, beginning at 9 A.M. on April 9.
"It means a lot because our community is coming together for such a great cause," said Martin, a third-year participant.
Globally, Relay For Life raises around $400 million dollars annually. The event is organized by the American Cancer Society in over 5,200 communities.
"The goal is to raise cancer awareness and funds to fight the disease," said Cam High's American Cancer Society president junior Hadar Amar. As president, Amar facilitated most of the planning of the event and plans on organizing a relay next year as well.  "I love it. It gives me a purpose to do something that I love," she said.
"Relay For Life means hope. It gives a lot of people who were or who are struggling with cancer hope," said junior Emily Bomba, a member of Cam High's American Cancer Society club.
Various booths were set up at the event including a bake sale, a candy-counting game, and a silent auction. A booth ran by the ACHS Band sold hair wraps and serenaded participants with live music for donations. The band chose to participate partly because of a student's connection with cancer. "One of the band members lost a family member to cancer and she helped spread awareness in band. Now, we're here to support the cause and raise awareness," said Martin.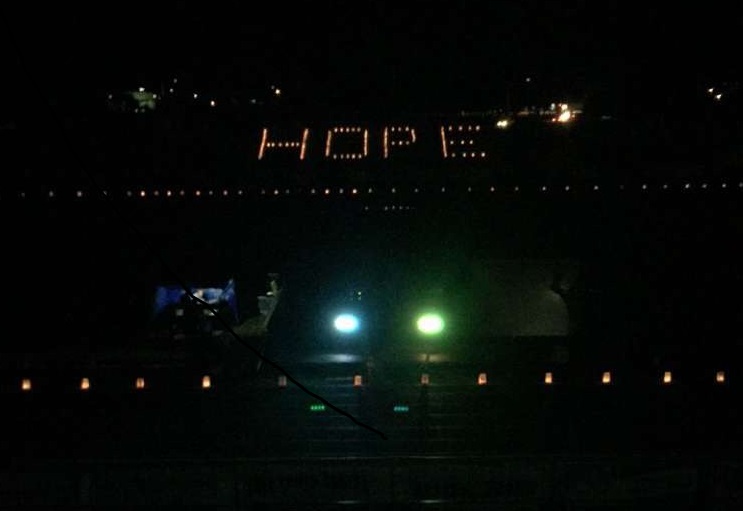 Junior Rebekah Dutter volunteered with Bomba at the Luminaria booth, where people decorated bags to honor their loved ones. Dutter noted attendance was not as high as last year's relay, which she attributed to the rain.
"I think there's a lot less people here walking, but I just feel like it's a really powerful cause so it's okay," she said.
"Less people showed up but once it cleared up, a lot more people came," said Amar.
According to Martin, spirits were still high despite the grey weather.  "It's not changing anybody's personality," he said. "We're still having fun and we're here because of the cause, so we aren't going to let rain stop us."
View Comments (3)
About the Contributor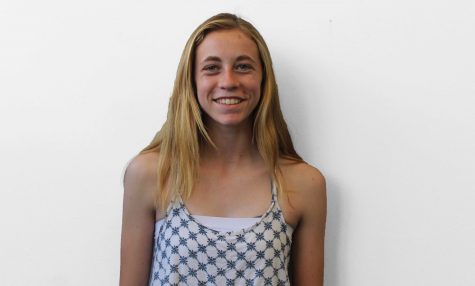 Maia Griffith, Co-Managing Editor
Senioritis is real people, but I promise to do my best to overcome and be productive for the good of our beautiful website.  I hope you enjoy our publication...