A silent call for change
When students decline to respond to questions asked in class this Friday it may not be because they don't know the answer.
Students at Cam High and in schools all over the country are participating in the national Day of Silence, a student-run event that was developed to bring attention to homophobia, bullying, and harassment in schools around the world. Students will take a vow of silence for the entirety of a day in an effort to encourage their classmates to address issues surrounding discrimination in our society.
"By taking a vow of silence, we stand in solidarity with those who have been harassed for being who they are," said Tasha Stuart-Shuman, Gay-Straight Alliance (GSA) president. "We also show solidarity for those who have been silenced, including those who have committed suicide or have been killed for being part of the LGBT+ community."
Day of Silence was originally introduced in 1996 by a group of students at the University of Virginia, who organized the event in response to a class assignment on nonviolent protests. Twenty years later, students of all ages in all 50 states have registered with the Gay, Lesbian and Straight Education Network (GLSEN) to stay silent on April 15.
"I feel that Day of Silence is important at Cam High because there are so many people that are in the LGBT+ community that could use the support, no matter what their life is like at home or even at school," said junior Alexandria Wickham. "We should all be able to stick together."
GLSEN's 2013 National School Climate Survey found that 9 out of 10 LGBT+ students have reported verbal, sexual or physical harassment at their school.  According to From Teasing to Torment: School Climate in America, a 2005 report by GLSEN and Harris Interactive, two of the three main reasons why students are bullied at schools are because of their sexual orientation or gender expression. Day of Silence attempts to direct attention towards efforts to eliminate LGBT+ bullying, harassment, and name-calling in schools around the world.
View Comments (8)
About the Contributor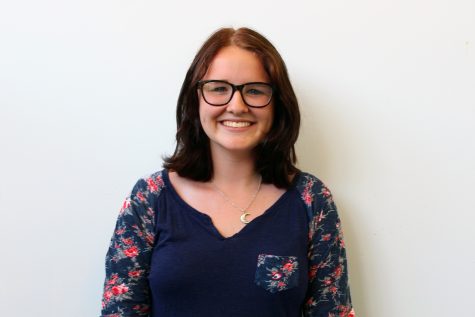 Sarah Wortman, Photographer
Hey guys, I'm Sarah. 16. Senior. Photographer in training and newest member to the Photography Squad. Twenty One Pilots, Mayday Parade, Go Radio obsessed....