Injured Players, Injured Team
Senior George Barroso, linebacker for Cam High's varsity football team, watched painfully from the sideline as his teammates engaged in a vigorous opening play. After recovering from a torn ACL (anterior cruciate ligament) in his right knee, Barroso thought that he would finally have the chance to play again during his senior year. Unfortunately, injury held back Barroso once more when he tore his ACL again during a practice in the beginning of the season- this time, his left one.
Nine players on the Cam High football team this year have been injured both on and off the field, a contributing factor to Cam High's four game losing streak this season.
Football is a sport known for its aggressive contact and constant stream of injured players. Cam High players specifically suffered from injuries ranging from broken ankles and fractured wrists to concussions.
"The biggest concern is head injuries, because of [their] long-term effects," said Mr. Jack Willard, head football coach. "Most of the safety problems are related to how people use their heads in the game."
Football players garnered 49.6 percent of all reported head injuries in high school activities in the 2013-2014 school year, according to the Missouri State High School Activities Association's latest annual report on brain injury prevention. Like Missouri, several states around the nation are pursuing a new update of safety rules for high school football players.
The dangers of football have come to the forefront with three high school football players from the east coast dying this October from serious brain injuries. In response to this situation, California State Governor Jerry Brown signed a new bill that prohibits high school players from tackling too frequently before and after the season. This restriction is paired with stipulations that reduce full-contact practices to just two sessions a week, each lasting no more than 90 minutes. The stipulations also force high school teams to bench players for at least a week after suffering concussion-like symptoms.
The law will not be effective until the 2015-2016 football season begins next school year.
"You can't see [concussions] like a broken bone," said Willard. "As many precautions or safety features [there are], people still run into each other and can get hurt."
According to Cleared to Play, an online organization that releases statistics, information, and safety precautions on sport-related concussions, 50% of "second impact syndrome" incidents – brain injury caused from a premature return to activity after suffering initial injury – result in death.
"[Concussions are] part of the game," said Barroso. "Every sport is going to have injuries, no matter what it is. Sometimes it just happens in an instant, and you can't control it."
Since 1976, rules for the improvements of football helmets have been updated multiple times, expanding to include requirements to wear face masks and mouth guards. Even with these safety precautions, high school football players are still prone to brain injuries.
"Anytime you have an injury, it affects the team," said Casey Bash, junior and running back for Cam High varsity football. "Someone new just has to step up. We've had a lot of that this year."
Leave a Comment
About the Contributor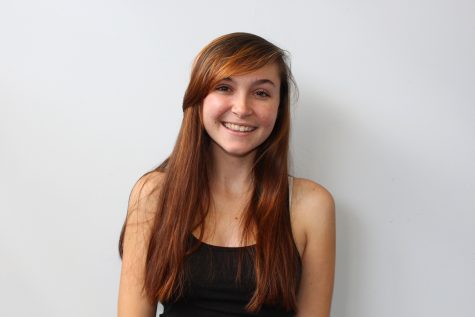 Keira Witham, Sports Editor
Hi I'm Keira Witham, I am a senior at Cam High and this year's Stinger Sports Editor. Writing is my love along with psychology and child development. I...