Racing for awareness
The Autism Society of Ventura County is holding its annual 'Aut2Run' 5K and 10K race on Sunday, April 17 at CSU Channel Islands. Cam High's team, created by SPED teacher Mrs. Tiffany Sahli, will run for the cause for the third time since the event's inception.
Aut2Run is held annually in April, which is also recognized as National Autism Awareness Month.
"This would be the fourth year of the Aut Run, and our third year participating," said Sahli. "We didn't participate the first year, because we didn't even know it existed. I came upon it on Facebook in a post by the Autism Society of Ventura County."
Along with the 5K walk/run and 10K trail run, Aut2Run also consists of a 15K Hero Run, a Virtual Run, and a Fun K Run for children under 12. Many other events including an Autism Resource Fair and an Art Exhibit and Sale will be held along with the races in order to raise more awareness for autism. "It's really cute to watch the itty-bitty little kids running around the courtyard during the kid's run," said Sahli. "They also have a Hero Run dedicated for people that work in community services like the police department and fire department."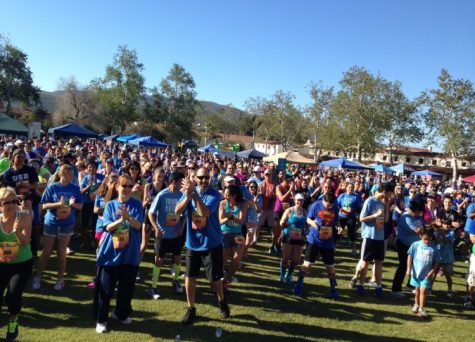 Sahli feels that the most memorable part of the event is the participation of Cam High students. "Getting students to participate from this school, inside of my program and even in the general education population, helps people realize that kids with autism need more support. That's what this 5K is all about–supporting the autism community," said Sahli.
Sahli feels more optimistic of the turnout this year in comparison to last year. "Two years ago, I sent a flyer out to the staff, and about 10 staff members joined last year, which is really small. The timing of it was bad, because the event was earlier in the month, and a lot of people couldn't participate. The previous year, I think we had about 35 team members. It looks like we're going to have a pretty good number of people register again this year," said Sahli.
Students aged 12 years and older can also participate in the event by signing up to volunteer. "It's really nice because on the run there are people that are just volunteering their time. They make positive signs that reinforce your participation just when you think you can't go any further," said Sahli.
Registration at Aut2Run.org ends April 13 for the 5K, 10K, and volunteer sign-ups. The registration fee is $35 for the 5K run/walk and $45 for the 10K trail run.
Leave a Comment
About the Contributor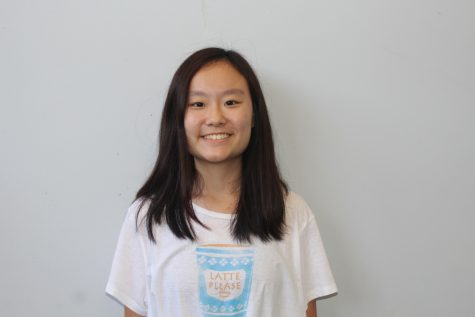 Kristi Chu, News Editor
Hello! My name is Kristi Chu, and I am a senior at Cam High. This is my second year on the Stinger staff, and I'm so happy to be the news editor this year!...